You are here
'Recently endorsed JSC regulations favour int'l investment opportunities'
By Dana Al Emam - Mar 13,2017 - Last updated at Mar 13,2017
AMMAN — The new regulations governing the issuance, listing and trading of depositary receipts will entitle Jordanian companies to increase their revenues through a presence in international stock exchange markets, financial experts agreed at a conference on Monday.
Experts said that the recently endorsed regulations of the Jordan Securities Commission (JSC) will allow companies access to larger capital, and will enhance investment opportunities at an international scale.
Under the new regulations, Jordanian public shareholding companies can issue depository receipts, enabling them to join the international stock exchange markets, including the London Stock Exchange (LSE).
Speaking at the conference organised by the LSE and Deutsche Bank, in partnership with Al Mawared Brokerage, a subsidiary of Investbank, JSC Director Mazen Wathaifi highlighted the move as an important step for enhancing exposure of local companies to worldwide investors.
He cited a set of measures taken by the commission to develop both the stock exchange and financial markets, including a by-law governing financial disclosures of companies, a matter that will help investors access credible data about companies.
For his part, CEO of Amman Stock Exchange (ASE) Nader Azar said depositary receipts will allow Jordanian companies to enlist in stock markets in London, New York and Luxembourg in US dollars, therefore minimising risks related to currency exchange rates.
While the price of shares will remain linked to the shareholding company's shares at home, enlisting in the international stock markets, known for their high levels of transparency, will stabilise the prices of stocks at home and boost revenues of these companies, he underlined.
He added that the ASE, which has been recently transformed into a public shareholding company fully owned by the government, has put efforts in its 2016-2018 strategy to enhance investors' trust in the local market, stressing that the international stock trading scope will help in that regard.
Representing the London Stock Exchange, Tom Attenborough, head of Large Cap Primary Market said that the LSE can provide a global investor base to Jordanian companies, as well as "excellent" opportunities to benefit from the experience of financial consultants and investors.
Meanwhile, Director and Head of Product Development at Deutsche Bank Peter Gotke said companies listed in international stock markets are able to raise higher capital than that they could raise at home, diversify shareholders and enhance visibility and recognition in international markets.
He added that the LSE offers special programmes for small- and medium-sized enterprises to help support them to raise capital.
Al Mawared's CEO Hana Harasis highlighted depository receipts as an opportunity for Jordanian companies to benefit from the deep liquidity pool at the LSE, as well as from the international exposure that comes with it.
Related Articles
Mar 08,2017
AMMAN — London Stock Exchange (LSE) and Deutsche Bank, in partnership with Al Mawared Brokerage, a subsidiary of Investbank are holding a co
Jul 14,2016
AMMAN — The Amman Stock Exchange (ASE) market will start applying regulations on trading stocks of companies that are not listed on the ASE,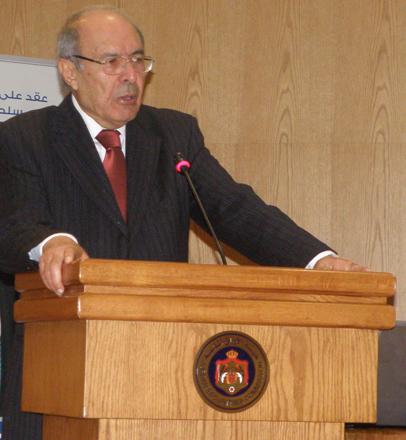 Feb 28,2016
AMMAN — The Jordan Securities Commission (JSC) has prepared draft new instructions that allow trading unlisted securities on the Amman Stock
Newsletter
Get top stories and blog posts emailed to you each day.