You are here
Queen calls for innovation in improving women's standing
By JT - Feb 23,2016 - Last updated at Feb 24,2016
Her Majesty Queen Rania receives the Mohammed Bin Rashid Medal of Honour for Women from Sheikh Hamdan Bin Mohammed Bin Rashid Al Maktoum in Dubai on Tuesday (Photo courtesy of Royal Court)
AMMAN — Her Majesty Queen Rania on Tuesday challenged an audience of international leaders to break inherited moulds that have been imposed on women, and pursue innovation in improving their standing.
Her remarks came in a keynote speech at the opening of the Global Women's Forum in Dubai, where she was also awarded the Mohammed Bin Rashid Medal of Honour for Women, according to a statement from Her Majesty's office.
Sheikh Mohammed Bin Rashid Al Maktoum, the UAE vice president and prime minister and ruler of Dubai, personally conceived the medal to honour and celebrate leading women for their achievements.
The award was given in recognition of Queen Rania's invaluable impact as a champion for women's empowerment across the Arab region, the statement said.
Sheikh Hamdan Bin Mohammed Bin Rashid Al Maktoum, crown prince of Dubai and chairman of the Dubai Executive Council, presented the award to Her Majesty.
In her speech, Queen Rania said that "a society's expectations of women directly reflect its confidence in their abilities and potential".
Her Majesty explained that the infiltration of Arab societies by extremist ideologies requires an exceptional urgency for change and demands leaps in progress.
"We need to actively fight currents that are trying to throw us centuries behind," the Queen said at the forum, which has attracted more than 2,000 participants from 70 countries.
"Many Arab women have faced so many tragedies that their lives have been turned around into worst case scenarios," she added.
Referring to the growing and complicated problems of the Arab world, Queen Rania stated that "we are stuck hovering over the same ground, prevented by the winds of conflicts, inherited boundaries and backward ideologies".
Her Majesty said that "a powerful push forward" was necessary. She explained that modern technology can help transform education, create jobs and overcome the barriers women face.
"We have tools that give women a louder voice, and a wider space to participate and advocate," the Queen said.
She underlined the importance of using creative skills, unconventional solutions and new approaches to prompt quick and lasting change.
Her Majesty also referred to the success stories of several Arab women, who have employed modern technology to serve their societies, as only a sliver of countless initiatives by Arab female pioneers.
Underlining the breakthroughs the UAE has achieved through its leaders' vision, the Queen said: "there is no better place than the UAE to inspire participants to innovate."
She commended the determination and wise leadership of Sheikh Mohammed in developing the emirate of Dubai into an oasis of prosperity.
Queen Rania also highlighted Sheikha Fatima Bint Mubarak's role in pushing the women of her country to excel in many sectors.
She added that Sheikha Fatima became "a role model for women by raising the bar and encouraging them to look beyond boundaries".
In the conclusion of her speech, the Queen underscored the Arab world's dire need to catch up with global trends. She said this would "require strong, knowledgeable and ambitious women that can help our societies stand strong again and help us realise our full potential".
The forum, which concludes on Wednesday, brings together leaders from around the world, including women and men, representing business, government, academia and culture with the aim of creating a global network capable of boosting the influence of women throughout the world.
Related Articles
Nov 27,2017
AMMAN — UAE Vice President and Dubai ruler Sheikh Mohammad Bin Rashid Al Maktoum and Abu Dhabi Crown Prince Mohammad Bin Zayed on Monday awa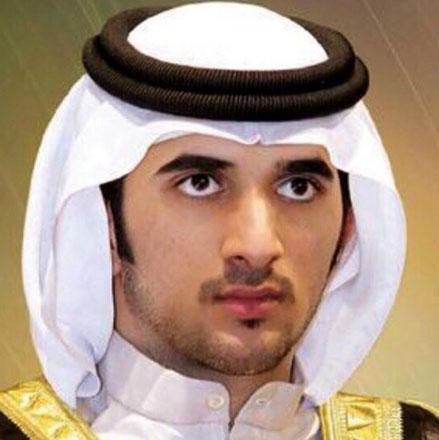 Sep 19,2015
AMMAN — His Majesty King Abdullah on Saturday sent a cable of condolences to Sheikh Mohammed Bin Rashid Al Maktoum, vice president and prime
Sep 20,2015
AMMAN — His Majesty King Abdullah on Sunday arrived in Dubai on a short visit to the UAE to offer his condolences to Dubai Ruler Sheikh Moha
Newsletter
Get top stories and blog posts emailed to you each day.