You are here
Public buses, taxis adjust their fares under latest 10% hike
By Laila Azzeh - Jan 05,2017 - Last updated at Jan 05,2017
A pedestrian speaks to a taxi driver on a street in Amman on Thursday (Photo by Osama Aqarbeh)
AMMAN — Cabs, service taxies and public buses began to charge new fares from Thursday, despite their "dissatisfaction" with the new tariffs.
The Land Transport Regulatory Commission (LTRC) recently decided to increase public transport fares by 10 per cent to offset a hike in fuel prices and other costs.
The decision affects medium and heavy buses and all taxis.
The last increase in transport fares was in 2012 — a 10 per cent increase for gasoline-fuelled vehicles and 11 per cent for diesel-fuelled vehicles.
"The increase in tariffs will have no effect on [taxi] drivers, who have been calling for at least a 20 per cent rise," Ahmad Abu Haidar, the president of the Transport Services and Taxi Owners Union, told The Jordan Times on Thursday.
He added that under the new tariffs, 2 fils will be added to every kilometre.
"The increase is minimal and far from what we have been asking for," Abu Haidar said, noting that the government could at least have "halted the operations of unlicensed ride-hailing apps, such as Uber and Careem".
"These illegal services have impacted our businesses by at least 48 per cent," he claimed.
Some 3,000 drivers in Jordan use Careem and apps by other similar services, and they transport around 50,000 to 60,000 passengers per month.
There are around 12,000 yellow cabs in Amman that serve more than 3.5 million residents.
Dozens of taxi drivers gathered outside Parliament earlier this week to protest what they said were the effects of ride-sharing apps and rising operating costs on Amman's yellow cabs.
The LTRC has given taxi drivers a two-week grace period to adapt to the new tariffs and to adjust their meters accordingly.
"Despite their disagreement, cab drivers adjusted their meters and will comply with the regulations… something is better than nothing," said Abu Haidar.
Related Articles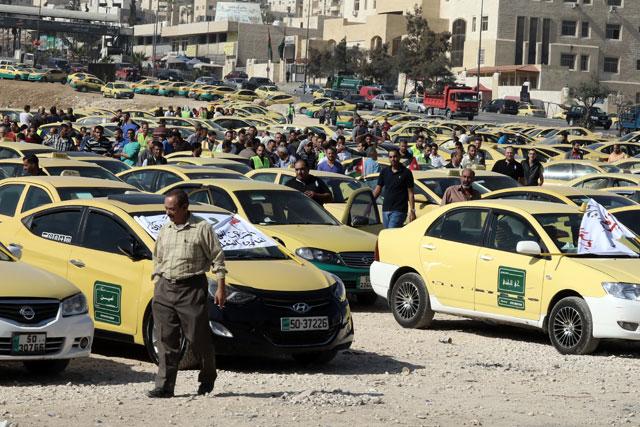 Nov 15,2016
AMMAN — Taxi drivers in Jordan protested on Tuesday against what they called "unfair" competition from ride hailing apps such as Uber and Ca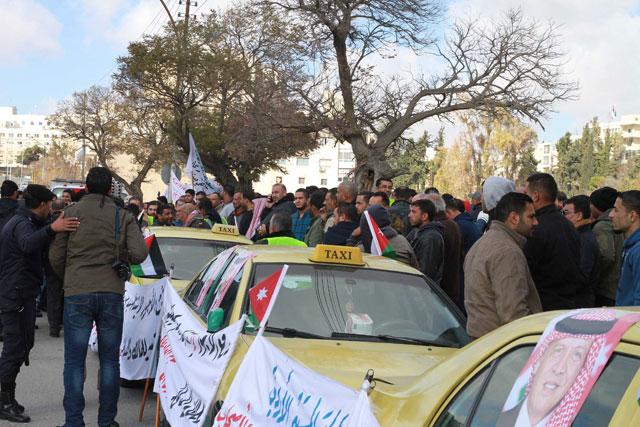 Jan 03,2017
AMMAN — Dozens of taxi drivers picketed Parliament on Tuesday to protest what they said was the effects of ride-sharing apps and the rising
Jan 17,2015
Over 80 per cent of the capital's bus and service cab operators have obtained the new fare permits from the Greater Amman Municipality's (GAM) public transport operations department, a municipality official said on Saturday. 
Newsletter
Get top stories and blog posts emailed to you each day.