You are here
Project launched to create employment through improving trade performance
By Ana V. Ibáñez Prieto - May 15,2018 - Last updated at May 15,2018
Planning Minister Imad Fakhoury, Industry Minister Yarub Qudah, German Ambassador Birgitta Siefker-Eberle, UK Ambassador Edward Oakden, Dutch Ambassador Barbara Joziasse and the German Agency for International Cooperation representative sign an agreement during the launch ceremony of the 'Trade For Employment' project (Photo by Ana V. Ibáñez Prieto)
AMMAN — The German Agency for International Cooperation (GIZ) on Tuesday launched the Trade for Employment (T4E) programme, a project focused on enhancing the conditions of Jordanian companies to increase their trade performance and subsequently create more employment opportunities.
Launched in partnership with UK Aid and the Dutch government, the initiative assists the private sector with shaping their general conditions conductive to trade and developing their negotiating capacities with chambers of commerce and trade associations.
During the launching ceremony, Planning and International Cooperation Minister Imad Fakhoury thanked partners in the programme for their "continuous support and commitment to Jordan", noting that the ministry is "working on creating a centralised, transformed exports support entity".
"This transformed entity will need efforts aimed at ensuring that the available resources are useful," the minister continued, expressing confidence in the idea. "This programme [T4E] is well positioned to improve the ability of Jordanian firms to further benefit from the EU simplified rules of origin," Fakhoury said.
"The sole title of this programme hides several meanings," Industry Minister Yarub Qudah pointed out, adding that "it is the time to enhance our economy and create more jobs, and the right way to do this is no other way but to partner with the private sector".
The project seeks to improve the quality of demand-driven, trade-related services while identifying the existing barriers to trade and developing action plans for the facilitation of export procedures in line with the World Trade Organisation (WTO) Trade Facilitation Agreement.
With this purpose, the project addresses companies with export experience whose markets collapsed due to the region's current geopolitical situation, as well as exporting companies aiming to access new markets with improved or newly developed products.
Additionally, a minimum of 2,000 Jordanian and Syrian job seekers will be supported in their pursuit of decent employment, and demand-oriented services will be availed to owners and employees of trade-oriented companies in order to promote employment and growth, according to a statement by GIZ.
German Ambassador Birgitta Siefker-Eberle expressed hopes for T4E to "set an example for collaboration in every other sector in Jordan", elaborating on the origins of the project in 2016, "when Jordan reached out to Germany to facilitate the access of Jordanian companies to the European market".
"We shall not forget the role of women in this field," UK Ambassador Edward Oakden pointed out, noting that the research behind the project shows that the Kingdom's annual GDP could increase by up to the 5 per cent if Jordan Vision 2025 plan to raise women's participation in the labour market to 24 per cent is realised.
For her part, Dutch Ambassador Barbara Joziasse noted that "jobs and more jobs are the reason why we are here today, and The Netherlands is a firm believer of the idea that trade is a big job creator". expressing her keenness to "shake hands with Jordan and work together to boost employment".
Related Articles
Feb 19,2018
AZRAQ REFUGEE CAMP — The International Labour Organisation (ILO) and UNHCR on Sunday opened the first centre for employment at the Azr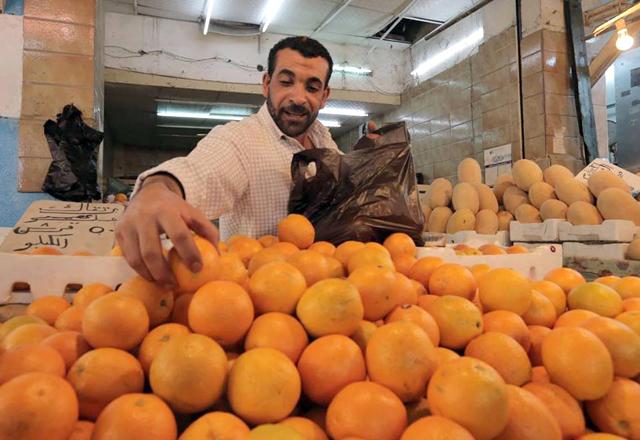 Aug 24,2017
AMMAN — The Jordan Exporters and Producers Association for Fruits and Vegetables (JEPA) on Tuesday signed a memorandum of understanding (MoU
Oct 24,2016
AMMAN — Dutch economic assistance to Jordan through funds and technical support has helped several businesses evolve and enhance their perfo
Newsletter
Get top stories and blog posts emailed to you each day.