You are here
Professional Associations to announce list of American products 'to be boycotted'
By Rana Husseini - Dec 10,2017 - Last updated at Dec 10,2017
AMMAN — Jordanians on Sunday said plans to boycott American products are under way, as a retaliation measure to US President Donald Trump's decisions announced last week to recognise Jerusalem as the capital of Israel and to move its embassy to the holy city.
Trump's decision, which was announced on Wednesday, sparked protests and condemnations in Jordan and across the world.
"We met today to decide what American products we want to boycott and ways to provide alternative products for the Jordanian consumers," said President of the Professional Associations Yasser Abu Sneineh.
He told The Jordan Times that "we want to send a clear message to US President Trump that his decision was stupid and that the Jordanian people will stand firm with the Palestinians".
"The special committee that was tasked with pinpointing the American products to be boycotted is expected to release a list to the public once it is finalised," Abu Sneineh, who represent the 14 professional associations, added.
Deputy Khalil Atiyeh (Amman, 1st District) condemned the American decision and calling for the boycott of American products.
"We also have to call on all Arab nations to commit to this boycott because this is what will hurt the [US] decision makers who took this reckless decision, which humiliated our nation and we should respond with what they deserve," Atiyeh wrote on his Facebook page.
Meanwhile, Boycott Divestments and Sanctions Movement Jordan activist Jumana Ismael called on the Jordanian government and Parliament to "annul the gas deal with Israel, which was signed between the National Electric Power Company and the American Noble Energy company, which owns 39 per cent of the Leviathan Natural Gas Fields off the shores of Haifa".
NE also represents a coalition of Israeli companies that is involved in this deal, Ismael told The Jordan Times.
"We believe that annulling the gas deal will send a strong message to the Israeli-US lobby and the US administration that such a move will not pass without strong consequences for them," Ismael added.
Related Articles
Dec 12,2017
AMMAN — Jordanian social media users on Tuesday launched a hashtag campaign titled "Annul it", as a reference to the 1994 Jordanian-Israeli
Jan 13,2018
AMMAN — Pushed by a number of local and regional political and economic upheavals during last year, 2017 saw an increased political activism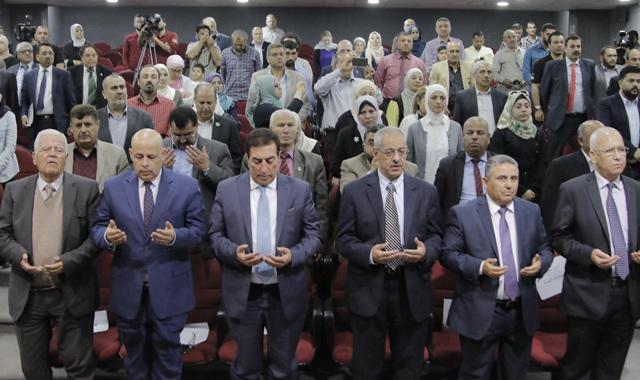 May 15,2018
AMMAN — Under the patronage of the Lower House Speaker Atef Tarawneh, scores of Jordanians on Tuesday gathered at the Professional Associati
Newsletter
Get top stories and blog posts emailed to you each day.