You are here
Police continue crackdown on hate speech online
By Rana Husseini - Sep 29,2016 - Last updated at Sep 29,2016
AMMAN — Police on Wednesday said they will continue to crack down on individuals who use social media to spread sectarianism and hate speech.
The announcement came a day after the Public Security Department (PSD) said that anyone found to be spreading hate speech or instigating sectarianism and unrest online would be arrested and their social media accounts would be closed.
"We are following up on any lead or information as well as monitoring social media for anyone found to be spreading hate speech and instigating violence and sectarianism," PSD Spokesperson Lt. Col. Amer Sartawi told The Jordan Times.
Sartawi added that anyone found committing such acts that do not "comply with our national unity, culture and solid social fabric, will be prosecuted".
The move, according to a PSD statement, came after technical experts and investigators detected a page on social media that called for the release of the suspect in the murder of Jordanian writer Nahed Hattar.
Hattar was gunned down on Sunday on the steps of the Palace of Justice allegedly by Riad Abdullah, 49, a resident of east Amman. Hattar, facing trial for sharing a caricature that was considered insulting to religious beliefs, was apparently on his way to attend a court hearing.
"The investigations of this page led to a group of people, including a relative of the suspect, who created pages calling for the release of the suspect and issuing threats against individuals," the PSD statement said.
The police urged citizens to "use the media in a responsible manner and to avoid sharing any content deemed harmful to national unity or spreading hate speech".
Earlier in the week, an official told The Jordan Times that the government would not tolerate "anyone using social media to spread hate speech or sectarianism in our society".
The official said on Monday that "the government will continue to monitor social media, and anyone found to be inciting hate speech or sectarianism will be referred to the concerned authorities for further legal prosecution".
At the same time, the official added, "the government will remain committed to safeguarding the right to freedom of expression as long as it does not lead to the spreading of hate speech or sectarianism".
Related Articles
Oct 06,2016
AMMAN — Police on Wednesday announced the arrest of 16 people suspected of using social media to issue threats or to spread sectarianism and
Oct 15,2016
AMMAN — Police will seek the prosecution of Internet users who reportedly posted what they said was a 10-year-old video showing traffic poli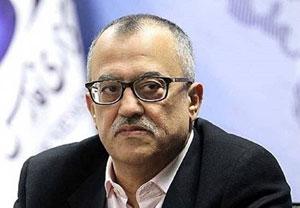 Sep 25,2016
AMMAN — The government on Sunday said it has identified 10 social media users to be referred to the concerned authorities for reportedly spr
Newsletter
Get top stories and blog posts emailed to you each day.