You are here
Opportunities for regional water cooperation wasted over mistrust — analyst
By Hana Namrouqa - Mar 17,2015 - Last updated at Mar 17,2015
AMMAN — A lack of political will and a deficit of trust in the Middle East hinders the region from reaching an inclusive understanding on water, a rare commodity in the region, according to an expert on conflict resolution.
"The problem in the Middle East is not the shortage [of] water… political mistrust is the problem even if there is political unrest," said Sundeep Waslekar, president of the Strategic Foresight Group (SFG), a think-tank based in India that advises governments and institutions around the world on managing future challenges.
In an interview with The Jordan Times, Waslekar noted that several opportunities for reaching water cooperation among Middle Eastern countries were missed due to political mistrust.
"People outside the Middle East feel that peace isn't possible in the region because of wars and conflicts and they have a point of view, but they don't look at the developments that took place, such as the 2010 free trade agreement between Jordan, Lebanon, Syria and Turkey."
The Middle East demonstrated that it could achieve cooperation if it wanted when these four countries came together to form a Quadrilateral Free Trade Area, Waslekar said, highlighting that within six months, they achieved cooperation in trade, transit, banking, telecom and began discussions on cooperating in the energy sector.
However, the situation has changed dramatically since February 2011, when political turmoil started in Syria along with some other countries in the region, he added.
"The situation has only worsened. Now we face multiple crises of political instability, extremism, displacement of people, drought and depletion of water resources," Waslekar said.
In the present circumstances, the countries surrounding Syria need to come together to form a council to develop joint approaches to humanitarian crises created by extremism, refugees, drought and depletion of water resources, he proposed.
"The prime ministers of Iraq, Jordan, Lebanon and Turkey should convene an urgent conclave to discuss how they can create such a high strategic council to cooperate with each other to manage a crisis of extremism, displacements and water as well as uncertainty arising from the situation in Syria."
Once such a council is established to manage the current problems, in the long run it can transform to address issues of cooperation in water, agriculture and even broader economic spheres, Waslekar said.
"Also, when the Syrian situation is stabilised in one way or another, Syria can join the high strategic council... This is a long term vision, but we must have it without being deterred by the immediate crisis," he noted.
Visionary leaders of the Middle East have taken gradual steps to create a cooperation community for water in the region, also known as the Blue Peace Community, Waslekar said.
Beginning with a handful of experts committed to the issue in 2011, the Blue Peace Community has now expanded to include more than 200 policy makers, serving and former ministers, senior government officials, members of parliaments, media persons and scientists, he underscored.
"At the core of this community is the High Level Forum, chaired by HRH Prince Hassan. At a time when regional security crises have led to breakdown of communication between stakeholders, the Blue Peace Community has emerged as a rare platform for dialogue and confidence building," he noted.
The Blue Peace Initiative has achieved concrete measures of confidence building between Iraq and Turkey, Waslekar said, adding that decision makers from the two countries have agreed to launch an initiative for data exchange and harmonisation of standards for quantity and quality of water flow in the Tigris River.
"This will be done by creating a twin relationship between a monitoring station on the Turkish side and one on the Iraqi side, in the border regions. This can remove misunderstandings about how much water is flowing and help the two countries to plan joint initiatives and projects to meet future challenges."
Under the Blue Peace Initiative, around 80 water experts, lawmakers, parliamentarians, academics and media representatives will convene on Wednesday to share experiences on water cooperation and propose solutions to prevent water sources from becoming tools of war.
The International Conference on Exploring the Water-Peace Nexus - Blue Peace in West Asia will be co-hosted by SFG and the West Asia and North Africa (WANA) Institute.
Two reports compiled by SFG will be launched during the conference on Thursday, including the "Water and Violence: Crisis of Survival in the Middle East", which shows that since November 2014, almost 40 incidents have taken place in the Middle East where water was used as an instrument or a target, with Daesh initiating one third of them.
"The United Nations should seriously consider establishing a special peacekeeping force for water. The UN Department of Peacekeeping Operations, UN Environmental Programme and the Department of Field Support can come together to launch such a special peacekeeping force," Waslekar suggested.
Related Articles
Mar 16,2015
Around 80 regional and international water experts, lawmakers and academics are scheduled to convene in Amman on Wednesday to share experiences on water cooperation and propose solutions to prevent water sources from becoming tools of war, organisers said on Monday.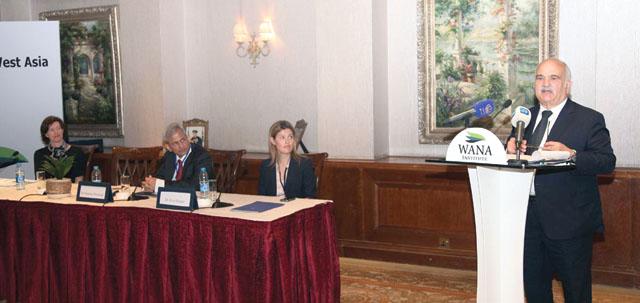 Mar 21,2015
HRH Prince Hassan has called for the creation of a West Asian commission for water and energy management.
May 03,2017
AMMAN — The Global High Level Panel on Water and Peace on Wednesday held its final meeting before submitting its report recommending a new f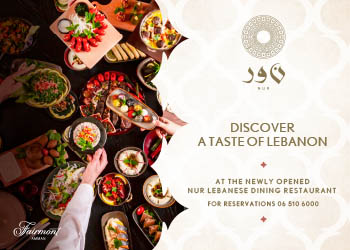 Newsletter
Get top stories and blog posts emailed to you each day.