You are here
Olive oil producer syndicate expects bumper yield this year
By Mays Ibrahim Mustafa - Sep 20,2023 - Last updated at Sep 20,2023
The Kingdom is expected to yield 33,000 tonnes of olive oil this season, according to Olive Oil Producer and Mill Owner Syndicate Spokesperson Mahmoud Al Omari (File photo)
AMMAN — The Kingdom is expected to yield 33,000 tonnes of olive oil this season, according to Olive Oil Producer and Mill Owner Syndicate Spokesperson Mahmoud Al Omari.
The yield marks an over 30 per cent increase compared with last year's production volume, which reached 25,000 tonnes, he told The Jordan Times.
Omari also noted the Kingdom's 12 million olive trees produced 200,000 tonnes of fruit this season.
The Ministry of Agriculture announced that the 146 licensed olive mills across Jordan will start receiving olive harvests for pressing on October 25, he added.
Omari estimates the price of a 16kg tin of olive oil will range between JD85 to JD90, depending on its quality as well as other factors related to supply and demand.
Director General of the National Agricultural Research Centre (NARC) Nizar Haddad noted the centre provides both consumers and farmers with free-of-charge analysis to verify the quality of the olive oil.
The 23rd edition of the annual 10-day National Olive Festival and the Rural Products Exhibition, organised by NARC, will take place on November 23 in Mecca Mall in Amman.
"We invite all consumers to come and enjoy cultural events, savour the taste of Jordan's rural cuisine, and buy authentic rural products, most importantly olive oil," he told The Jordan Times.
Each can of oil sold during the festival will be labelled with a QR-code including all quality assurance information, he added.
NARC's labs will also be providing analysis and quality control services at the festival for all visitors who wish to test olive oil samples, according to Haddad.
Related Articles
Oct 11,2022
AMMAN — As the olive season approaches, the National Agricultural Research Centre (NARC) and the Olive Oil Producers and Mill Owners Syndica
Nov 20,2023
AMMAN — The 23rd edition of the National Olive Festival and Rural Products Exhibition is set to kick off on Thursday at the Jordanian Exhibi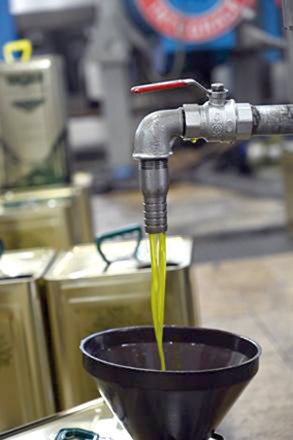 Sep 18,2022
AMMAN — The price of 16kg olive oil tins are expected to soar, after being affected by increased production costs, said Olive Oil Prod