You are here
New JTA president speaks on challenges facing teachers
By Jassar Al Tahat - Apr 15,2019 - Last updated at Apr 15,2019
AMMAN — The newly-elected head of the Jordan Teachers Association (JTA) Ahmad Hajaya said the syndicate will work with all stakeholders on solving what he described as "unprecedented" challenges facing teachers.
In an interview with The Jordan times on Monday, two days after his election, Hajaya said the issues facing teachers could be summed up into four main elements: financial and economic hardships, an increasing number of assaults on teachers, healthcare and overcrowded classrooms.
"For the past eight years, teachers have not received any increase in salaries while prices and taxes have increased rapidly, assaults on teachers are constantly occurring without deterring punishments and teachers pay for health insurance through cuts to their salaries," Hajaya said.
The JTA president added that one of the biggest issues remained overcrowding with 55-60 students in each class. "With that in mind and due to the fact that teachers give between 20-24 classes per week, teaching should be classified as a strenuous career."
Hajaya also said there was a "lack of trust between the syndicate and the Ministry of Education".
"Trust is a must. The government must understand that the teachers' syndicate is a friend and not a foe," Hajaya said.
Addressing school curricula, Hajaya criticised Article 5 of the 2018 Teacher Syndicate Law, which, he said, stipulates that the association must not interfere in educational policies, curricula, programmes and professional standards.
"We have a deep problem with the school curricula, which is the backbone of the educational process, yet we as teachers are deliberately left out from developing this vital element."
Head of the Lower House's Education Committee Ibrahim Bdour said there is tension between conservatives and others on school curricula.
"Each side presents its arguments. In my opinion, we must conserve the basic values which we were raised on in our schools and develop the curricula on [natural] sciences," he said.
Bdour added that there was close cooperation between the committee and the syndicate. "We deal with whoever represents the syndicate and we believe in the democratic process. We also view the syndicate as the rightful representative of teachers, and the committee plays the role of moderator between the government and the syndicate. We believe that the teachers' interests come first."
Despite several attempts by The Jordan Times, Education Ministry officials were not available for comment.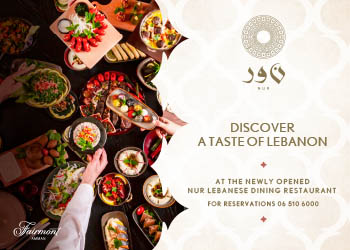 Newsletter
Get top stories and blog posts emailed to you each day.