You are here
NEPCO, Jordan Islamic Bank sign agreements worth approximately JD334m
By JT - Apr 15,2019 - Last updated at Apr 15,2019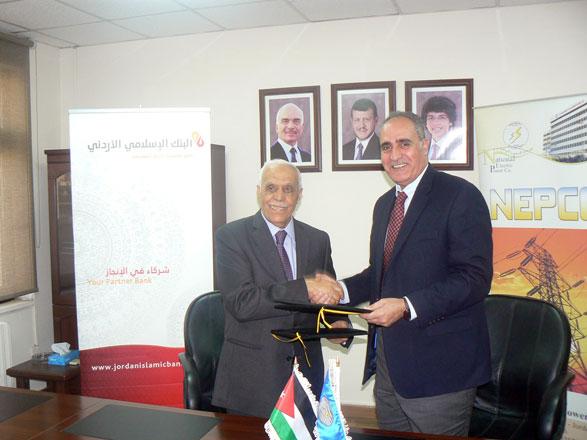 Jordan Islamic Bank CEO Mousa Shehadeh (left) and NEPCO CEO Amjad Rawashdeh sign a loan agreement worth approximately JD334 million, on Sunday
AMMAN — The National Electric Power Company (NEPCO) and the Jordan Islamic Bank on Sunday signed two loan agreements worth approximately JD334 million.
The loans will be given to NEPCO on a purchase order basis, referred to in Sharia law as the "murabaha" standard, according to a statement sent by NEPCO.
In a statement carried by the Jordan News Agency, Petra, NEPCO CEO Amjad Rawashdeh said the loans were given with concessional conditions and a competitive interest rate. He added that the first loan was worth JD227.5 million, while the second was worth $150 million.
Rawashdeh expressed his pride in the strategic partnership, saying that the bank has "provided NEPCO with financial solutions that have allowed it to continue its path in service of Jordanians and the local economy".
Jordan Islamic Bank CEO Mousa Shehadeh said that the two agreements affirmed the bank's "continuous role in managing the financial operations of the biggest national institutions from various sectors, in accordance with Islamic financing and investment methods".
"The loans are a testament to the Jordan Islamic Bank's fulfilment of its responsibilities towards the national economy and its institutions, which have a tangible effect on the community and the development of the Jordanian economy," Shehadeh reiterated.
The agreements were signed by Rawashdeh and Shehadeh. Officials from both institutions also attended the ceremony.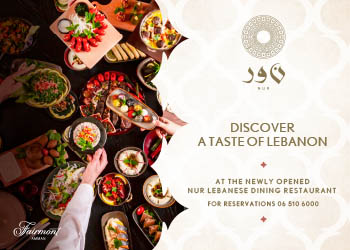 Newsletter
Get top stories and blog posts emailed to you each day.