You are here
National Day initiative plants seed of community service for lasting impact
By Balqis Zeidan - Feb 17,2020 - Last updated at Feb 17,2020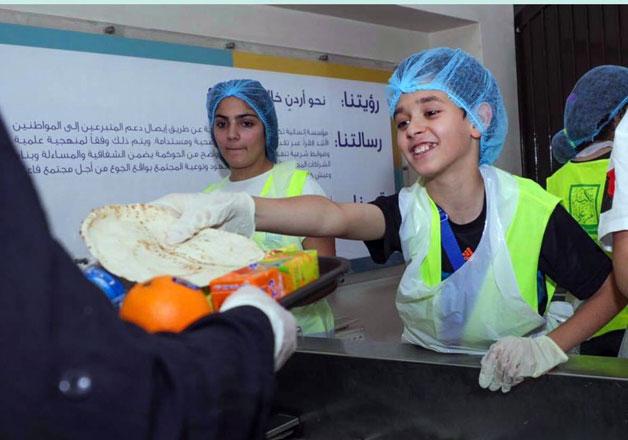 Since its launch in 2017, the National Day initiative has partnered with over 100 companies, institutions and individuals to carry out community service projects, according to its founder, Jaafar Wahbeh (Photo courtesy of Jaafar Wahbeh)
AMMAN — National Day-Jordan, an initiative founded by an 11-year-old Jordanian, aspires to contribute to making progress on the Sustainable Development Goals through encouraging partners to dedicate a certain day every year to carrying out community service projects.
Since its launch in 2017, the initiative has partnered with over 100 companies, institutions and individuals, founder Jaafar Wahbeh told The Jordan Times in a recent phone interview.
Targetting all communities and governorates across the Kingdom, the initiative hopes to see at least one national day marked on each of the 365 days of the year, the founder said, noting that the date of the national day differs from one company to another as partners choose their own annual day according to their preferences.
With a word of encouragement for all community service projects — no matter how small — Wahbeh said: "Accumulating small good deeds has a large impact."
In collaboration with partners, the initiative has managed to repair and renovate some school facilities at a cost of around JD14,000, he said.
It also launched a medical campaign in Maan Governorate with the aim of supporting the underprivileged, partnering with a private hospital to provide a number of patients with free healthcare services, fully funded medications and financed surgeries, according to Wahbeh.
The partners' chosen date, budget and field of expertise are taken into consideration when deciding the type of community service to offer.
Hoping to spread the initiative's positive impact, the founder said that National Day is working on expanding its partnerships to reach the US, Denmark, France and Malaysia.
Newsletter
Get top stories and blog posts emailed to you each day.