You are here
MPs continue for fourth day deliberations over government's policy statement
Vote of confidence expected today
By JT - Jul 18,2018 - Last updated at Jul 18,2018
Parliamentarians are seen discussing the government's policy statement for the third day on Wednesday (Photo by Osama Aqarbeh)
AMMAN — The Lower House on Wednesday continued its deliberations over the government's policy statement with most of MPs' notes again focusing on corruption, economic policies and the Cabinet's make-up.
The Chamber began the deliberations over the policy statement of Prime Minister Omar Razzaz's government on Sunday in morning and afternoon sessions with the vote of confidence expected on Thursday.
MP Ahmed Louzi called on the government to find other alternatives to address economic woes than citizens' pockets, saying that "speed cameras on highways or behind roadside trees invisible to motorists are for collecting money rather than protecting lives", the Jordan News Agency, Petra, reported.
For Deputy Mustafa Khasawneh, the society's security and stability should be the main consideration when drafting tax laws, rather than financial revenues.
MP Abdullah Zreiqat criticised the government's make-up, saying it needs to be "reconsidered in line with the exceptional stage the country is going through".
Speaking on behalf of the 26-member Future bloc, MP Ali Hajahjeh called on the government to come up with "creative" solutions to the economic woes and exert more efforts towards eliminating corruption.
Deputy Abdullah Obeidat urged the prime minister to refer all those involved in corruption to the judiciary, calling on the government to cancel all deals signed with the "Zionist enemy", according to Petra.
Calling for giving Razzaz's government the chance to carry out its pledges, MP Intisar Hijazi argued that citizens' top priority is decreasing prices and taxes and unemployment rates, implementing development projects and women empowerment.
Deputy Omar Qaraqish called for reconsidering the number of the Kingdom's embassies and diplomats abroad, saying, "It is illogical that an embassy to a country with JD300,000 exports spends JD2 million."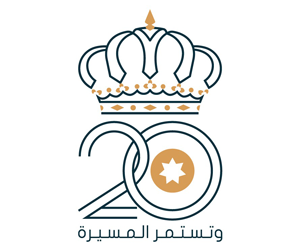 Newsletter
Get top stories and blog posts emailed to you each day.