You are here
MPs approve JD4,000 weekly fine for delay in paying income tax
By Raed Omari - Dec 16,2014 - Last updated at Dec 16,2014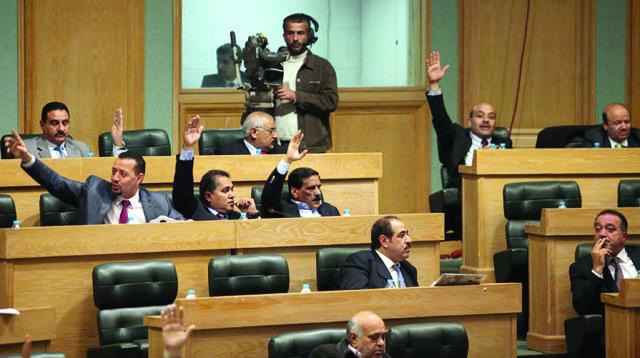 AMMAN — The Lower House on Tuesday imposed a JD4,000 fine on taxpayers as a "failure-to-pay penalty" for every week of delay in paying their income tax during the prescribed period.
The MPs' decision was taken during their deliberations over the draft income tax law.
Lawmakers endorsed another provision in the draft law granting the Income Tax Department director the right to allow taxpayers to pay their dues in instalments under justified reasons and in accordance with certain measures that stipulate a 9 per cent increase in the value of the estimated tax.
The provision, as endorsed by MPs, allows taxpayers, both individuals and companies, to file complaints challenging their income tax assessment within 30 days to the board of assessment review, which comprises three auditors if the estimated tax is JD5,000 or more and one auditor if less.
In a previous session, deputies endorsed another provision in the income tax draft law obliging importers to pay a 2 per cent tax on the total value of their imports, to be collected by the Customs Department and then transferred to the Income Tax Department.
Any person with one income or more is required to submit a tax declaration issued by the Income Tax Department before the end of the fourth month of the tax accounting period, under the MPs' amendments, which also oblige every heir and general legatee to submit an inheritance tax statement to the respective registry office where the deceased person was last registered for tax purposes within 90 days from the date of death.
The House is scheduled to continue deliberating the law during Wednesday's session.
Also during the session, the Lower House Reform Committee issued a statement calling on the government to reduce fuel prices to be in line with the sharp decline in international oil prices.
Related Articles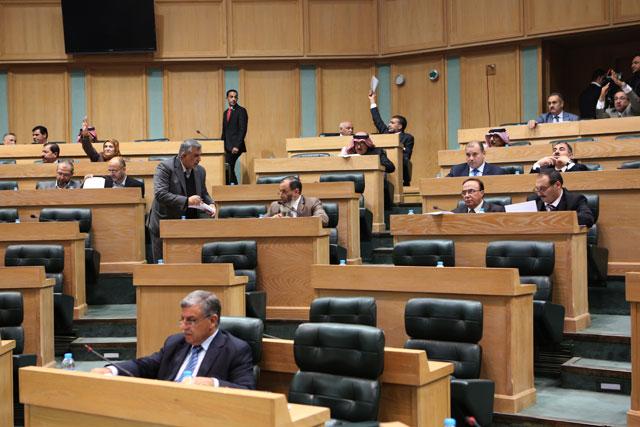 Dec 18,2014
Lawmakers on Wednesday continued their deliberations over the draft income tax law, granting taxpayers the right to appeal to the court if not convinced with the estimated tax value.
Dec 23,2014
The Lower House on Tuesday passed the draft income tax law following 14 meetings over two parliamentary sessions dedicated to debating the key economic law. 
Dec 14,2014
The Lower House continued its deliberations over the draft income tax law on Sunday, endorsing a provision requiring the accreditation of any tax-relevant financial statements and records to be audited and attested to by a certified public accountant.
Newsletter
Get top stories and blog posts emailed to you each day.