You are here
'Mosaic' creative event bridges gap between children and local artists
By Muath Freij - Apr 21,2018 - Last updated at Apr 21,2018
Local artists teach various art techniques to children on the occasion of World Art Day at Haya Cultural Centre on Saturday (Photo courtesy of HCC)
AMMAN — For Jordanian artist Suheil Baqaeen, delivering training at Haya Cultural Centre (HCC) for World Art Day was not only a way to share his knowledge with children but also a tool for him to get artistically inspired.
The artist delivered a unique training centred around inspiration through the smell of colours. "I made children close their eyes and smell the colour to open their imagination," he told The Jordan Times on Saturday, stressing "artists never stop learning throughout their career, so I taught and learned at the same time."
Baqaeen was among 10 distinguished artists who took part in a two-day event dubbed "Mosaic", which aimed to create a bridge between artists and children in Jordan, according to Diala Khamra, manager at HCC, which organised the event.
"Mosaic comes to celebrate the art of local artists and offer children the opportunity to meet them and learn their techniques through specialised art workshops. We welcome young artists and their families to this celebration, and we look forward to transforming HCC into a big art studio that brings contemporary and future artists together," Khamra said in a statement e-mailed to The Jordan Times.
Baqaeen said art is significant for children in Jordan amidst the lack of artistic evens at schools. "We made the children focus on the greatness of colours, inspiring them to focus on imagination and creativity," he said.
Different kinds of art such as portrait sculpture, photography, one-line drawing, abstract art, graffiti and Islamic arts were presented during the workshops, which saw the participation of artists Lojain Nahhas, Natasha Ma'ani, Linda Al Khoury, Hanan Khalil, Yazan Setabouha, Ghassan Abulaban, Shahad Dawood, Fadi Haddadin and Mike V. Derderian.
The not-for-profit organisation Traditional Islamic Book Arts has also presented activities covering a wide range of Islamic arts and styles, according to an HCC statement.
On the sidelines of the celebration, the centre is also hosting the theatre performance "Dal Vivo" from France.
Linda Khoury, who was among the participating artists, said it is important to encourage children appreciate art rather than forcing it on them.
"It is not necessary to enroll them in art classes but it is important to have them appreciate art at an early age by making them visit art galleries and take part in such activities," she added.
Related Articles
Jun 21,2015
AMMAN — Nine-year-old Aseel Rumman has often dreamt of having her own art exhibition before she completely loses her sight. Rumman, who
Oct 05,2017
AMMAN — Haya Theatre Festival starts on Thursday, with the participation of a number of groups from Arab and European countries.Organ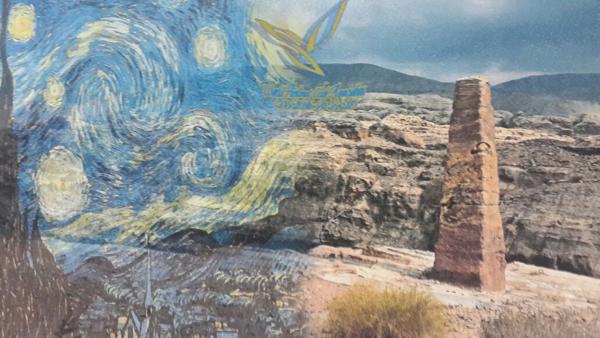 Oct 31,2016
AMMAN — With the aim of "turning disability into ability", Jordanian artist Suheil Baqaeen will present artwork by students with visual disa
Newsletter
Get top stories and blog posts emailed to you each day.