You are here
King reviews developments, obstacles facing Sharia courts
His Majesty receives 2017 report from chief justice, higher court president
By JT - Dec 18,2018 - Last updated at Dec 18,2018
His Majesty King Abdullah receives the 2017 annual report of Sharia courts from Chief Islamic Justice Abdul Kareem Khasawneh and President of the Higher Sharia Court Kamal Smadi at Al Husseineya Palace on Monday (Photo courtesy of Royal Court)
AMMAN — His Majesty King Abdullah on Monday received the 2017 annual report of Sharia courts from Chief Islamic Justice Abdul Kareem Khasawneh and President of the Higher Sharia Court Kamal Smadi.
During the meeting, held at Al Husseiniya Palace, King Abdullah expressed his appreciation for Sharia judges' efforts in achieving justice and protecting rights, praising the Sharia courts' success in resolving a large number of cases, a Royal Court statement said.
His Majesty highlighted the importance of serving Jordanians and easing their burdens as the goal of all institutions.
Khasawneh went over the key achievements accounted for in the report, the top of which are establishing the Higher Sharia Court, the number of cases reviewed by the sharia courts and the role of the Jordanian Judicial Institute in developing the justice system through training judges and their assistants.
He also went over the biggest obstacles facing courts and endeavours to find solutions for them in a way that positively reflects on their performance.
The chief Islamic justice referred to the role of family reconciliation offices in preserving social security and mitigating domestic disputes and family disintegration, adding that these offices also hold awareness courses for families and give pre-marriage counsel.
Khasawneh also noted that the alimony fund started operating in August 2017 to protect the rights of women and children and ease procedures for them, emphasising that beneficiaries who win alimony cases can receive their money through ATMs without having to visit courts.
Meanwhile, King Abdullah on Monday discussed in a phone call with Turkish President Recep Tayyip Erdogan bilateral relations and regional developments, a Royal Court statement said.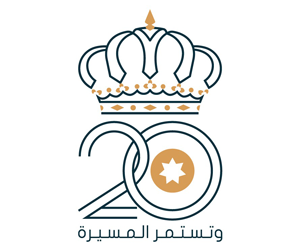 Newsletter
Get top stories and blog posts emailed to you each day.