You are here
King receives letter from Prince Hamzah
By JT - Mar 08,2022 - Last updated at Mar 09,2022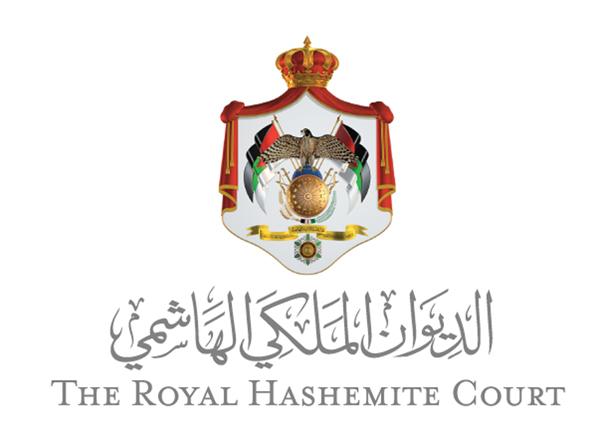 AMMAN — His Majesty King Abdullah II received an apology letter from His Royal Highness Prince Hamzah bin Al Hussein earlier this week.
In the letter, Prince Hamzah acknowledged that Jordan had witnessed trying circumstances and a regrettable chapter in its history last year, which the country overcame, guided by His Majesty's wisdom, patience, and tolerance, according to a Royal Court statement.
The King had entrusted His Royal Highness Prince El Hassan bin Talal last April to lead efforts within the family to deal with the role of Prince Hamzah in connection with last year's sedition case.
At the time, Prince Hamzah pledged to Prince El Hassan and a number of Royal family members to commit to the Constitution and the legacy of the Hashemite Family, and has since remained at his palace with his family, under the care of His Majesty.
The prince said in his letter earlier this week, that the past months had afforded him the opportunity for self-reflection and compelled him to write to His Majesty, the elder brother, expressing his hope to turn the page on that chapter in the country's and the family's history.
The letter followed a meeting between His Majesty and Prince Hamzah on Sunday evening at the prince's request, in the presence of Their Royal Highnesses Prince Feisal bin Al Hussein and Prince Ali bin Al Hussein.
Prince Hamzah recognised that he had erred, and took responsibility for his actions and offences towards Jordan and His Majesty over the past years, including the incidents that followed in the sedition case.
In his letter, the prince sought His Majesty's forgiveness, apologising to the King and the Jordanian people for his actions, which he vowed will not recur.
Prince Hamzah also reaffirmed his commitment to his earlier pledge before Prince El Hassan to always remain true to the legacy of the Hashemites in service of the Jordanian people, and to abide by the Constitution under His Majesty's leadership.
Prince Hamzah's acknowledgment of his mistake and apology represent a step in the right direction on the path to regaining his role as other Royal family members, in the service of Jordan based on the duties assigned to them by the King.
The Hashemites have always dedicated themselves to safeguarding Jordan's interests, serving the Jordanian people, and fulfilling their aspirations. Throughout its history, the Royal Hashemite Family has always been a source of comfort for the Jordanian people, and His Majesty dealt with Prince Hamzah's role in the sedition case in line with this Hashemite legacy.
Following is the full English translation of the letter:
"In the name of God, the Compassionate, the Merciful,
Prayers and peace be upon our Prophet Mohammad, and upon his family and companions.
My brother, Your Majesty King Abdullah II ibn Al Hussein,
I write to Your Majesty with my deepest respect and appreciation and I pray that God protect you and grant you good health and that you remain a pillar of strength for our nation and our family.
Last year, our beloved Jordan endured trying circumstances and a regrettable chapter in its history. Yet, our country persevered, guided by your wisdom, patience, and tolerance. The months that have passed since have afforded me the opportunity to honestly look within and self-reflect, and I find myself compelled to write to you—my eldest brother and the head of our Hashemite family—hoping that we can turn the page on this chapter in our country's and our family's history.
I have erred, Your Majesty, and to err is human. I, therefore, bear responsibility for the stances I have taken and the offences I have committed against Your Majesty and our country over the past years, culminating in the events of the sedition case. I seek Your Majesty's forgiveness, knowing that you have always been very forgiving.
I apologise to Your Majesty, to the people of Jordan, and to our family, for my actions which, God willing, will not be repeated.
I reaffirm, as I have pledged before our uncle His Royal Highness Prince El Hassan bin Talal, that I will follow in the footsteps of our forefathers, and remain loyal to their legacy, devoted to their path of service to the people of Jordan, and committed to our Constitution, under Your Majesty's wise leadership.
May God safeguard Your Majesty as an inspiring leader and a compassionate brother, and may God grant you and His Royal Highness Crown Prince Al Hussein bin Abdullah II every success in the service of Jordan and in leading our country on a course which, God willing, will always be one of pride and achievements.
Peace, God's mercy, and blessings be upon you.
Your brother,
Hamzah bin Al Hussein
Amman
6 March 2022."
Newsletter
Get top stories and blog posts emailed to you each day.