You are here
King, President Tebboune hold talks in Algeria
His Majesty, President Tebboune affirm strong ties between two countries, peoples
By JT - Dec 05,2022 - Last updated at Dec 05,2022
His Majesty King Abdullah and Algerian President Abdelmadjid Tebboune hold talks in Algiers on Sunday (Photo courtesy of Royal Court)
AMMAN — His Majesty King Abdullah and Algeria President Abdelmadjid Tebboune held talks on Sunday covering the deep-rooted bilateral ties between Jordan and Algeria, and the latest regional and international developments.
King Abdullah and President Tebboune affirmed the strong ties between the two countries and peoples in a bilateral meeting followed by expanded talks, according to a Royal Court statement.
The leaders stressed the importance of bolstering cooperation between Jordan and Algeria, especially in the political, economic, trade, investment, and defence fields.
The meetings, attended by senior officials on both sides, also covered keenness to maintain coordination and consultation on issues of mutual concern in service of shared interests and Arab causes.
His Majesty emphasised Jordan's support for Algeria in its efforts to make the outcomes of the recent Arab Summit a success, commending Algeria and President Tebboune's crucial role in promoting joint Arab action.
Recent regional and international developments were also discussed, with the King reaffirming the centrality of the Palestinian cause and the need to support the Palestinians in seeking their just and legitimate rights.
His Majesty underscored the need to reach just and comprehensive peace on the basis of the two-state solution, leading to the establishment of an independent Palestinian state on the June 4, 1967 lines, with East Jerusalem as its capital.
The King also reaffirmed the importance of preserving the historical and legal status quo at Al Aqsa Mosque/Al Haram Al Sharif.
Discussions touched on means of finding political solutions to regional crises to restore security and stability to the peoples of the region.
Following the talks, His Majesty and the Algerian president witnessed the signing of an agreement on visa exemption for holders of diplomatic passports, a cooperation programme between Petra News Agency and the Algerian Press Service, and three memorandums of understanding on political consultations, cooperation between the Jordan Institute of Diplomacy and the Algeria Institute of Diplomacy and International Relations, and the mutual recognition of maritime qualification certificates for seafarers, education programmes, and level of maritime training between the two countries.
Related Articles
Mar 06,2022
AMMAN — His Majesty King Abdullah on Sunday received a letter from Algerian President Abdelmadjid Tebboune, delivered by Algerian Foreign Mi
Dec 14,2019
AMMAN — His Majesty King Abdullah has sent a cable to Algerian President-elect Abdelmadjid Tebboune, congratulating him on winning the presi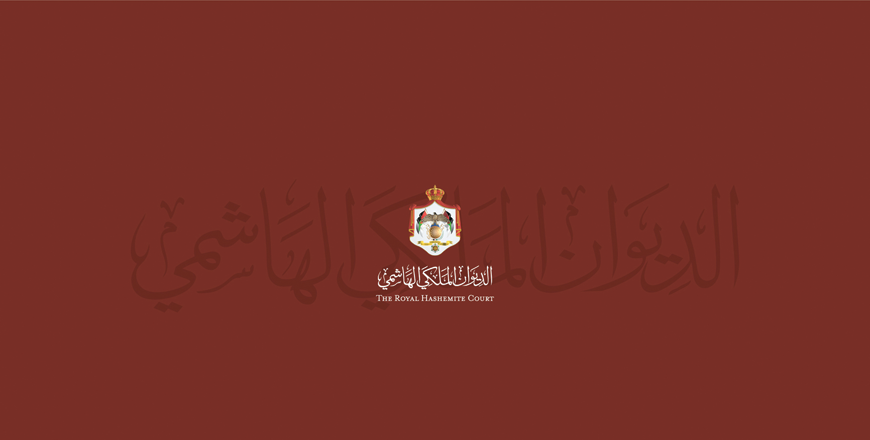 Dec 04,2022
AMMAN — A joint communiqué was released on Sunday by the Hashemite Kingdom of Jordan and the People's Democratic Republic of Algeria followi