You are here
King's Academy's aspiring journalist raises awareness on social work
By Camille Dupire - Apr 04,2018 - Last updated at Apr 04,2018
Eighteen-year-old Alicja Borzyskowska is involved in a number of social projects in Jordan and the region, such as The Orenda Tribe (Photo courtesy of Alicja Borzyskowska)
AMMAN — Inspired by her worldwide travels that took her from her native Poland to the bustling streets of Dakar and the souks of Morroco, young Alicja Borzyskowska felt like she wanted to do more to help the communities she met.
The 19-year-old recently got involved with the UNHCR Jordan's "Habitat for Humanity" project, which aims to build houses for local families in need, along with her work with the "Give a Hand" organisation in Turkey, where she organises educational camps for Syrian refugee children with the help of her friends.
"As a young girl, I was very fortunate to have a family fascinated by the richness of the world. I would spend nights with my dad studying bedouin maps and testing my first cameras in the shipyard of my hometown," Borzyskowska recalled, adding: "I have been growing up with Gambian tribes, dancers in Nairobi, dinners in Masaii families, and studies of ivory routes through Dakar. My first alone voluntary mission at 15 in South Africa and Botswana was truly an eye-opening experience."
After pursuing her education on three different continents, she enrolled in high school at King's Academy in Jordan, where she got involved with Syrian refugee children and local communities.
"As I started volunteering with Habitat Jordan, which assists vulnerable families in having a decent place to live by rehabilitating their homes, I came to realise how biased people in the West can be about the Middle East, only receiving one-sided image of the region," she recounted, adding "this is what pushed me to go even deeper into journalism through my blog."
"Being a young journalist truly helped me better capture the complexity of the problems we encounter globally while allowing me to get involved with people from various cultural, religious, and educational backgrounds," the young student explained, stressing "I think that there is no way of understanding and really feeling a country without first getting to know its people."
She said reporting now takes up to 20 hours of her weekly time after school. "I see that many of our opinions are based on fear and this fear comes from the lack of knowledge and understanding between communities. The Middle East is extremely complex not only in its culture and politics but also in terms of its history and religious dynamics," Borzyskowska highlighted, calling for more educated readers and travellers.
The young student, who established her charity "Schools on Equator" in 2015, with the aim of providing equal access to education for all children of Africa, said education is "the most important thing, for both children and adults and in all its forms".
Over the course of her studies, she came across the work of the Orenda Tribe, a local social entreprise created by Jordanian Zaid Souqi in 2016.
The local organisation uses the power of art to empower local communities through the sales of socially-responsible apparel which include designs created from the art of children living in refugee camps and less fortunate communities.
"Art to me is a defining element for any society, this is what shapes us as individuals and what brings communities together," the young woman explained, stressing that "art helps us understand each other beyond our differences and owing to our common identity as human".
"Alicja has been helping us spread the word about the Orenda tribe in different events. She is involved in our 'Giving Back' project where we empower people to make positive change in their own communities, teach children life skills and promote education through beautifying educational centres," Souqi told The Jordan Times.
He said the Orenda Tribe is currently creating a network of "Artivists" who will serve as brand ambassadors to raise awareness on their cause around the world.
"I am continuously inspired by how complex problems can be made simple thanks to artistic visualisation, and how bridges between communities can be built and cherished through appreciation of beauty," Borzyskowska said, stressing "art is one of the most powerful weapons we can all use to shape societiesand create the world we wish to live in".
"All people carry a different perspective on the surrounding world that is shaped through their unique life experiences. I believe that this is what makes the art of each one of us so special," Borzyskowska said, adding that she believes "everyone is an artist".
"Whatever you decide to create, whether a workshop, setting up a gallery for local communities or painting a classroom in your neighbourhood, you have the power to start amazing things as soon as you find a purpose to your creativity," the Polish student underscored.
Noticed for her social work, the 19-year-old was recently invited to an official diner with His Majesty King Abdullah and Prime Minister Hani Mulki, as part of the 10th anniversary celebrations of King's Academy.
"I was incredibly lucky to be assigned to the table where the Royal Family, country representatives and school founders were sitting.During these six hours, I had the opportunity to introduce myself to the Royal couple with whom I spoke about Poland and the projects I am involved in."
Borzyskowska's Jordanian adventures are available at http://www.alicjabeyond.com/, a website which she stressed "is just a medium connecting people beyond their differences and varying opinions".
Related Articles
Aug 21,2017
AMMAN — When searching for ways to help underprivileged children in his country, Zaid Souqi, founder of the Orenda Tribe, "did not wan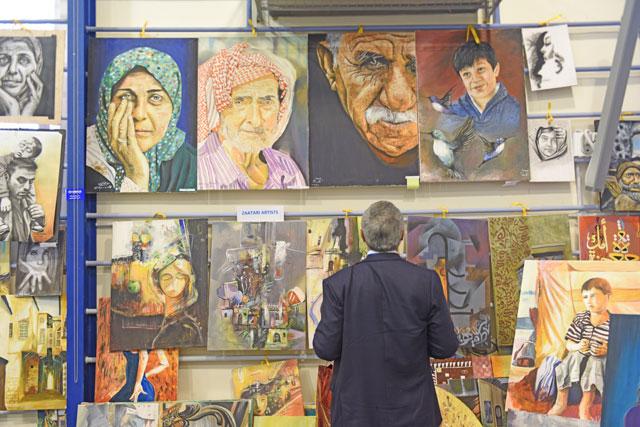 Dec 08,2017
AMMAN — "Participating in this market helped me get exposure for my art, as not many people can come inside the camp to see it," said Moayad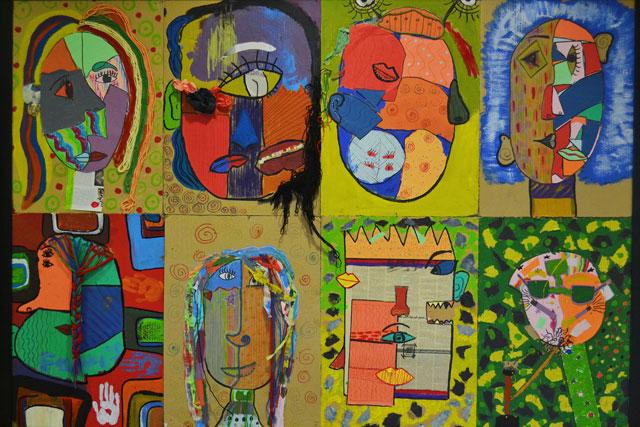 Sep 26,2017
AMMAN — The Haya Cultural Centre on Monday launched the "Haya Art Exhibition", showcasing over 300 artworks produced by children through dif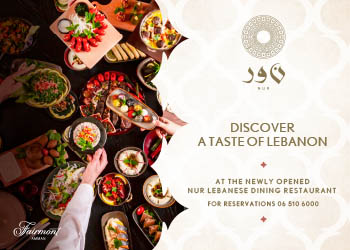 Newsletter
Get top stories and blog posts emailed to you each day.