You are here
KHCF transport coupons ease cancer patients' road to recovery
By Maria Weldali - Oct 21,2019 - Last updated at Oct 21,2019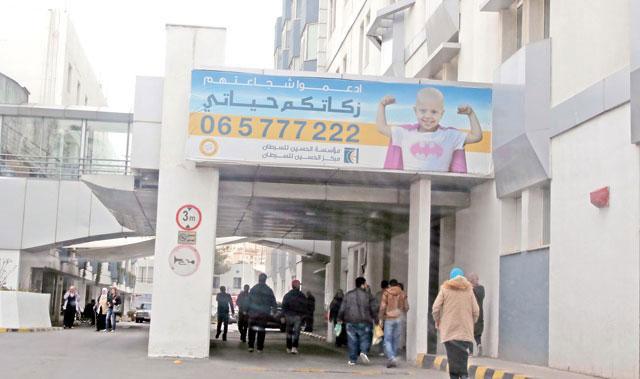 With the aim of providing comprehensive medical care and psychosocial support for cancer patients, the Transport Fund at the King Hussein Cancer Foundation was established in 2004 (File photo)
AMMAN — A total of 8,258 patients have benefitted from the King Hussein Cancer Foundation's (KHCF) transport coupons, which seek to reduce the burden of travel costs for patients across the Kingdom.
The coupons, offered to underprivileged patients at King Hussein Cancer Centre (KHCC), aim at facilitating their transportation during treatment, which can be prolonged and may require expensive travel, especially for those coming from different governorates, according to a KHCF statement.
"The KHCF issues three kinds of transport vouchers — JD5, JD10 and JD20 — based on studies that take into consideration the patient's visiting schedules and place of residence," Director General at KHCF Nisreen Qatamish told The Jordan Times.
With the aim of providing comprehensive medical care and psychosocial support for cancer patients, the Transport Fund was established in 2004, Qatamish added.
The KHCF also covers the cost of KHCC patients' treatment, conducts social studies of patients, provides food vouchers for outpatients and tries to offer "everything that would help cancer patients recover", according to Qatamish.
For Mohammad Shamma, a 56-year-old cancer patient from Mafraq who is among the beneficiaries, the travel coupon brings much-needed relief.
"After receiving my transportation coupons I have been able to commit to treatment and to my daily sessions. My hope to be able to continue this journey was restored," he said.
Newsletter
Get top stories and blog posts emailed to you each day.