You are here
Jordanians glimpse Japanese culture through 'anime'
Animated films draw in crowds during two-day event
By Fares Al Abed - Mar 21,2017 - Last updated at Mar 21,2017
Lamees Obeidat speaks during 'Japanese Animation Film Days' at the Rainbow Theatre in Amman on Monday (Photo by Fares Al Abed)
AMMAN — Jordanians have been given the chance to learn about Japanese culture thanks to Tokyo's embassy in Amman, with events focusing on Japan's world-famous animated films.
The Japanese embassy, in cooperation with the Royal Film Commission (RFC), organised "Japanese Animation Film Days" on March 19th and 20th at the Rainbow Theatre in Jabal Amman.
"We organise this animation film event every March and a film week every September. These events aim to introduce Japanese culture to Jordanians as part of cultural exchange," Lamees Obeidat, from the embassy's cultural department, told The Jordan Times.
The event included screenings of two animated films, with one film shown per day. The first film screened was the award-winning "The Wind Rises", 2013, directed by Hayao Miyazaki.
It tells the story of a boy named Jiro, inspired by the famous Italian aeronautical designer Caproni, who dreams of flying and designing beautiful airplanes.
The film, which was nominated for the Oscars Best Animated Feature Film of the Year and for the Golden Globes Award for Best Foreign Language Film, chronicles much of the life of Jiro Horikoshi, the designer of Japanese fighter planes during World War II, depicting key historical events including the Great Kanto Earthquake of 1923, the Great Depression, the tuberculosis epidemic and Japan's descent into war.
Obeidat added: "For us, the cultural department at the Japanese embassy, events like this are among the main things to work on, because we know that there are a lot of fans of Japanese animation in Jordan".
The second screening was of "The Garden of Words", 2013, by Makoto Shinkai, an award-winning film narrating the story of a high school student named Takao.
Dreaming of becoming a shoemaker, he skips school one rainy day to sketch designs of shoes in a garden, unaware of how much his life will change when he meets Yukino. Mysterious and older, but perhaps not much wiser, she seems adrift in the world.
On each rainy day, their chance meetings in the garden lead them to develop an unusual relationship. With the rainy season drawing to a close, however, the viewer begins to wonder if this will be the end of their relationship.
"I think it is a great event. I heard about it through the embassy's Facebook page, and as an artist I have an interest in animation, and I'm also interested in Japanese culture in general," Khaled Al Khaldi, a 37-year-old artist, told The Jordan Times.
Obeidat added that her department organises other events, for example photo exhibitions in universities and galleries, in addition to teaching Japanese culture to school students. The department also participates in the Women's Film Week and the Children's Film Week.
Suhaib Abdulhafiz, a 20-year-old university student, said that he heard about the event from a friend and it was one of the best screenings he had ever attended, making him more interested in animated films.
On the first day, 153 people attended the event, and 161 on the second, with mostly young fans of Japan's animated films.
Related Articles
Oct 28,2015
AMMAN — Jordanian audiences will get a taste of Japan's culture at the Japanese Film Week, which opens Sunday and concludes on November 5 at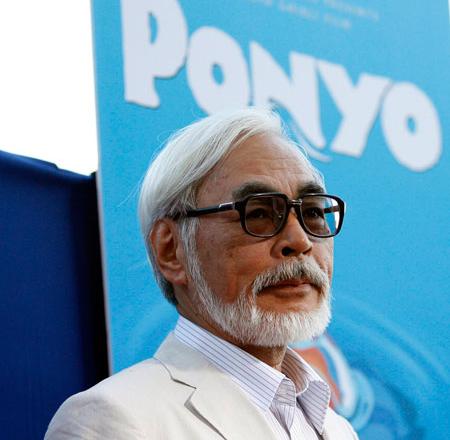 Sep 09,2014
The artistic legacy of Hayao Miyazaki, the reclusive and bearded Academy Award-winning director and animator sometimes called Japan's Walt Disney, has never been more certain.
Oct 14,2015
AMMAN — Culture Minister Lana Mamkegh on Monday visited the Komitas State Conservatory of Yerevan, in Armenia, where she toured its differen
Newsletter
Get top stories and blog posts emailed to you each day.