You are here
Jordan supports South Sudan entry into Arab League
By Mohammad Ghazal - Mar 08,2018 - Last updated at Mar 08,2018
AMMAN — Jordan supports the Arab consensus regarding a request by South Sudan to join the Arab League, an official said on Thursday.
South Sudan has officially submitted an official request to the Secretariat of the Arab League to join the organisation, according to the government official.
"We will support the Arab consensus on this issue as Jordan has always been with the consensus over issues of concern to the Arab world," the source said.
The source added that the application was presented to the Arab League Council at the level of foreign ministers in its 149th session at the headquarters of the General Secretariat of the League.
The source said the Arab foreign ministers did not vote on the request to join the league following a protest by Sudan on the issue.
If South Sudan succeeds, it will be the 23rd country to join the Arab League, founded in 1945 with the aim of becoming a regional organisation of Arab states aimed at developing the region's economy, resolving disputes and coordinating their political aims.
The source added that some Arab countries voiced reservations over South Sudan's joining the league due to its relation with Israel.
In 2011, South Sudan almost unanimously voted to declare independence from the north in a referendum.
The independence vote had been promised as part of a 2005 peace deal which ended decades of conflict between the two regions, costing an estimated 2 million lives.
Related Articles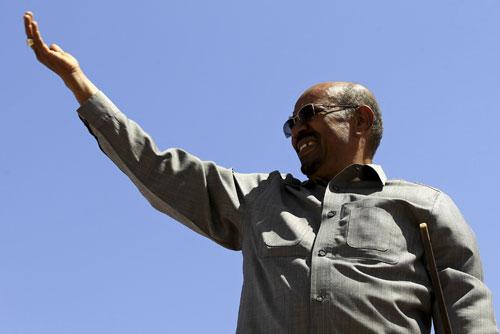 Apr 09,2015
Sudan heads to the polls next week in elections widely expected to extend President Omar Bashir's quarter-century rule, despite his indictment for alleged war crimes, continued unrest and a faltering economy.
Apr 13,2015
Sudan was voting Monday in elections boycotted by the mainstream opposition that are expected to extend the quarter-century rule of President Omar Al Bashir, who is wanted on war crimes charges.
Dec 15,2014
The International Criminal Court's (ICC) decision to shelve an inquiry into war crimes in Sudan's Darfur region is likely to embolden hardliners in Khartoum and contribute to more violence, opposition and rebel leaders said on Monday.
Newsletter
Get top stories and blog posts emailed to you each day.