You are here
Jordan sees increase in median age of marriage — SIGI report
By Maria Weldali - Jan 21,2021 - Last updated at Jan 21,2021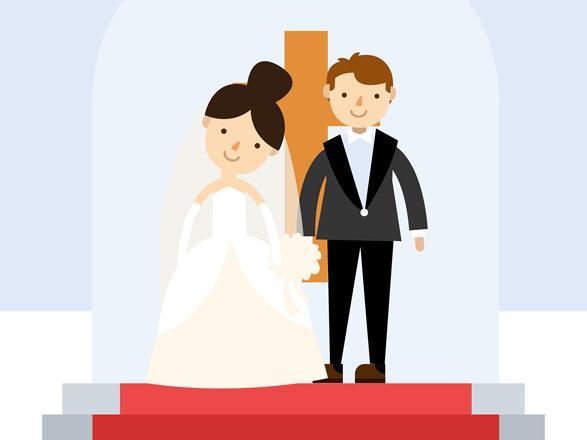 Photo courtesy of iwillnotbebroken.org
AMMAN — Solidarity Is Global Institute (SIGI)-Jordan reported on Thursday that 197,000 Jordanians who are over the age of 35 have never been married.
The number of people aged 35 years and above reached 3.027 million by the end of 2018, constituting 29.4 per cent of Jordan's total population of 10.309 million, according to the 2018 gender indicators issued by the Department of Statistics (DoS).
The 2018 gender indicators showed that the population aged 35 years and above in Jordan, included 1.411 million women (46.6 per cent) and 1.616 million men (53.4 per cent).
According to SIGI, the percentage of those aged 35 years and above who have never been married reached 6.5 per cent, numbering 197,500 people, of which 119,900 were females and 77,600 were males, or being 8.5 and 4.8 per cent respectively.
The median age of first marriage in Jordan was 26.6 for females and 31.3 for males until the end of 2019, SIGI said in a statement.
"The rising average age of first marriage among females and males is not a disturbing phenomenon taking into consideration the rates of life expectancy at birth, however, the high rates of poverty and unemployment among males and females, the weak economic participation of women and the demographic and social changes have all contributed to the reluctance to marriage," according to SIGI.
SIGI added that the higher proportions of educated females at various stages in Jordan indicate that parents now prefer to delay their daughters' marriage until they complete their education.
Regarding the average age at first marriage across governorates, Amman was with the highest median age of females at first marriage, which was 27.7 years, while Maan was with the lowest, whereas the median age at first marriage for females was 25.3 years, according to SIGI.
Balqa Governorate was with the highest median age of males at first marriage, which was 32.3 years, while Mafraq was with the lowest median age of males, 29.4 years.
The SIGI report showed that there was a decrease in registered marriage contracts in the Kingdom in 2019, approaching 2011 levels, adding that "this confirms the existence of serious problems that require prompt and effective actions to contend with".
According to SIGI, the number of births in 2019 was the lowest since 2015, while the death toll continues to rise. Registered births decreased by approximately 10,600 births and registered deaths increased by about 2,000 deaths in 2019.
Newsletter
Get top stories and blog posts emailed to you each day.