You are here
'Jordan Science Year' in 2017 to highlight Arab, Muslim contributions to science, innovation
Princess Sumaya says activities aimed at 'reigniting' spirit of achievement that defined 'the very best of our history'
By Suzanna Goussous - Dec 03,2016 - Last updated at Dec 03,2016
HRH Princess Sumaya shakes hands with Ahmad Salim, director of 1001 Inventions, after signing an agreement between the Royal Scientific Society, the Jordan Museum and 1001 Inventions in Amman on Saturday (Photo courtesy of RSS)
AMMAN — The upcoming World Science Forum (WSF) in 2017, which will be held in Jordan, will shed light on the Arab and Islamic cultures' contributions and innovations in the service of humanity, HRH Princess Sumaya said on Saturday.
At a meeting with ministry officials and senators, the princess, who is the president of the Royal Scientific Society (RSS), said the upcoming year will be dubbed "Jordan Science Year", with the participation of more than 2,500 scientists from 100 countries around the world, under the slogan of "Science for Peace".
The forum will highlight current issues related to energy, food, water and climate change, she added.
The RSS, 1001 Inventions and the Jordan Museum signed an agreement on Saturday to hold the science year's activities.
1001 Inventions is an award-winning international science and cultural heritage organisation that aims at raising awareness of the Muslim civilisation's "golden age", when the Muslim state extended to areas now in modern Spain and China.
The WSF will be officially inaugurated in November 2017, and it will feature interactive pieces from history, culture and science to celebrate six centuries of the contributions of Arab and Islamic culture to heritage, culture and science, the princess added.
"We need to regain the youth's trust, to make them realise we were not just importers of civilisation, science and innovation, in fact, we were exporters of more than that," she said.
Hosting the WSF will contribute to the national mission to educate and inform the public and engage people in the celebration of Jordanian and Arab heritage and history.
"Our nation, our people and our future are rooted in our past… Jordan can be justifiably proud in the unique history that has connected us with the region and the world for many thousands of years. We must celebrate a 12,000-year-history of innovation," Princess Sumaya said.
The princess added: "Our innovative and cooperative heritage must be [recognised] to highlight the tolerance and coexistence that allowed science and research to flourish."
To achieve progress and development, science must be used as a catalyst, by drawing inspirations from past achievements, having a united ambition, and conducting research and education, she said.
"Our society has survived, endured, absorbed and adapted through centuries of change, and it has thrived when science was given its proper place," Princess Sumaya continued.
"What we are trying to achieve in 2017 with the help of 1001 Inventions, is to reignite some of the spirit of achievement that has defined the very best of our history, we have, in the past, created history and have not just stood on the sidelines," she said.
She said that despite the fact that Arabic science used to be produced for more than 500 years, it is now on the lowest reaches of scientific innovations.
She said there is no time to recognise past achievements; "rather, there is sadness that [the scientists'] contributions are often forgotten, and there is a determination that we should recognise this legacy and thrive to live up to it".
"Education remains vital to unlocking innovation and inspire entrepreneurship in the information age. Improved and accessible education is the best way to ensure that the marginalised in our societies are embraced and allowed to reach their potential," the princess added.
Ahmad Salim, director of 1001 Inventions, emphasised the importance of including interactive pieces in museums to immerse young innovators in the science and innovation of the Arab and Islamic worlds.
The WSF is scheduled to feature exhibits featuring the Virtual Operation Hospital Theatre from the 10th century, a tour of Arab scientist Ibn Al Haytham's mind, and pieces highlighting the role of women in the golden age, and the Middle East and the Far East's exchange of ideas.
Salim said there are gaps in university and school curricula that 1001 Innovations can address in cooperation with ministries and official departments in each country.
Ihab Amarin, director of the Jordan Museum, said the main role of the museum is not based on luxury; it is based on science, including processing data supported by scientific evidence and conveying them it to school and university students.
Related Articles
Apr 09,2017
AMMAN — As part of Jordan's Year of Science 2017 (JYS), more than 24,000 pupils from public and private schools across the Kingdom visited t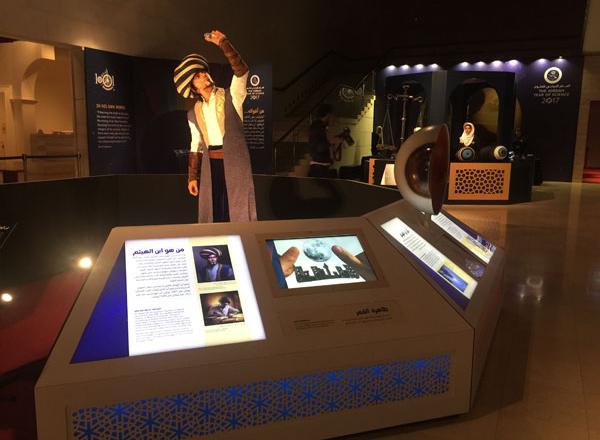 Mar 08,2017
AMMAN — The Jordan Year of Science (JYS) 2017 kicked off on Wednesday with the opening of an exhibition on 11th century Arab scientist Ibn A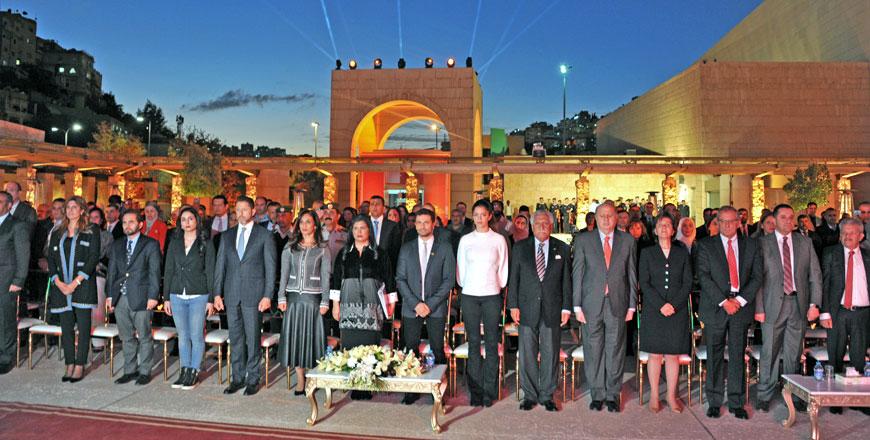 Nov 02,2017
AMMAN — Deputising for Her Majesty Queen Rania, HRH Princess Sumaya on Wednesday inaugurated the "1,001 Inventions Exhibition: Discovering o
Newsletter
Get top stories and blog posts emailed to you each day.