You are here
Jordan to open permanent office at NATO
'Move to enable Kingdom to achieve 27 remaining partnership goals'
By Mohammad Ghazal - Oct 03,2016 - Last updated at Oct 03,2016
NATO headquarters in Brussels (Photo courtesy of nato.int)
AMMAN — Jordan will open a permanent office at NATO in early 2017, according to Brig. Gen. Mekhled Suheim, joint training director at the Jordan Armed Forces-Arab Army.
"We asked for this a few years ago and NATO has finally approved it," the officer said at a recent meeting with journalists at the King Abdullah II Special Operations Training Centre (KASOTC) to highlight NATO-funded training for Iraqi officers conducted at the facility.
Jordan has 33 partnership goals to achieve with NATO, he said.
"We have achieved six already and we have 27 goals to achieve now. Having a permanent office in NATO will help us speed up the fulfilment of these goals. We are already an enhanced opportunity partner with NATO, and having our staff there will help us open doors and boost the existing cooperation," said Suheim.
"Being there will enhance Jordan's capabilities and will help increase the support we are receiving from the alliance in a wider variety of areas," he added.
The permanent office will work on increasing cooperation and support to Jordan, said Suheim, noting that the Kingdom needs additional technical support and defence capacity building.
The Kingdom is an active partner with NATO, and has participated in several NATO missions, including in Kosovo and Afghanistan, the brigadier general said, adding that the Kingdom will take part in 350 NATO exercises between 2016 and 2020.
At the KASOTC, a NATO official said Jordan is an ally and partner to the alliance, and "a strategically vital country in the region".
At the 2014 NATO Wales Summit, Jordan was among five countries identified by the alliance as eligible for enhanced opportunity partnerships for dialogue and cooperation, alongside Australia, Finland, Georgia and Sweden.
The alliance said these partners are making "particularly significant contributions" to NATO operations.
Related Articles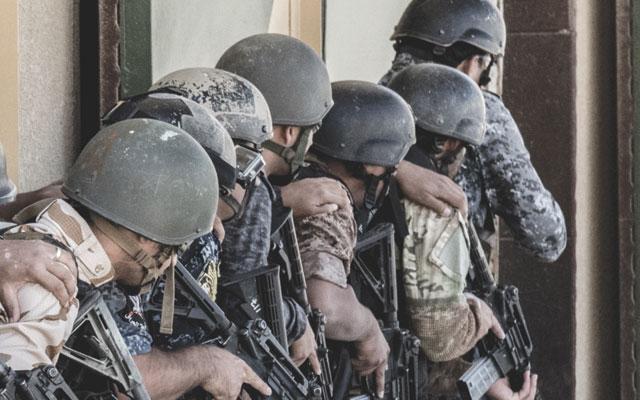 Oct 02,2016
AMMAN — As the Iraqi army gears up to liberate Mosul from the terrorist group Daesh, First Lieutenant Samir Mansour hopes his training in Jo

Sep 26,2016
BRUSSELS — Some 350 Iraqi officers will have received defence training in Jordan under a specialised programme by the end of November, a NAT
Oct 01,2016
BRUSSELS — NATO is in talks with Jordan to implement the second phase of a project to enhance the capabilities of the Jordan Armed Forces-Ar
Newsletter
Get top stories and blog posts emailed to you each day.