You are here
Jordan delivers 'real change' on important human rights — HRW
By Rana Husseini - Oct 05,2017 - Last updated at Oct 05,2017
AMMAN — Human Rights Watch (HRW) group on Wednesday commended the Jordanian Parliament for approving a series of important human rights reforms in 2017, including laws pertaining to women and children.
Positive changes included a new law that improves the rights of people with disabilities, as well as "the full repeal of a controversial Penal Code article that allowed people who commit sexual assault to avoid punishment if they marry their victims", including "new limits on pre-trial detention and other criminal justice reforms", HRW said in a statement.
"After years of promising reforms, Jordan is finally delivering real change on important issues," said Sarah Leah Whitson, Middle East director at HRW.
"Authorities should swiftly move to carry out these legislative changes that will improve the lives of Jordanians with disabilities, women, and criminal suspects," she added.
In early August, the Jordanian Parliament abolished Article 308 of the Penal Code which pardoned sexual assault perpetrators from punishment if they married their victims, following a recommendation by a Royal committee.
The Parliament also made amendments to Article 98, which so-called honour crime perpetrators used as an excuse to escape high punishments.
Laila Naffa, the programme director of the Arab Women Organisation welcomed the HRW statement saying: "We are always supporting any report that commends laws that improve women's rights in Jordan."
"Such reports empower any step that is taken to advance women's rights in Jordan and they open a window of hope to break any barriers that would stifle equality between men and women," Naffa told The Jordan Times.
Secretary General of the Jordanian National Commission for Women Salma Nims agreed, saying that any report that reflects positive changes for women in Jordan is essential.
It is an important step that will hopefully lead to "more changes for women also in terms of practices and not only in legal changes," Nims added.
However, former minister Reem Abu Hassan said that "once again, HRW missed the core of the issues pertaining to violence against women with relation to Article 308 and 98.
"Repealing an article by itself does not guarantee the protection of the victim," Abu Hassan insisted.
As for Article 308, "repealing the provision was necessary with regards to sexual assault but, in cases of consensual relationships, the repeal did not provide any guarantees to ensure the best interest of the victim," Abu Hassan explained.
Critics who opposed abolishing the law, including Abu Hassan, had claimed that "repealing the article altogether would cause a risk to the lives of women between the ages of 15 and 18 and would result in children being born without fathers in the cases of pregnancy".
The Jordanian women's coalition that lobbied for abolishing Article 308 formed a legal committee comprising of legal and social experts shortly after the law was passed in August to address the loopholes that might occur as a result of abolishing the article.
The coalition is working on a position paper after conducting a comprehensive review of all the articles that need amendments, to guarantee full protection for sexually assaulted women, and will present it to the government for quick action.
Turning to Article 98, Abu Hassan added that there was a constitutional challenge to the way the article was drafted and passed, which "I would have expected HRW to detect".
"HRW should get their facts straight since, for example, Lebanon did not repeal and abolish the article similar to 308, but amended it," Abu Hassan stated.
Meanwhile, HRW also commended laws that were passed by the Parliament pertaining individuals with disabilities.
"For the first time, [a] law explicitly prohibits discrimination against people with disabilities, and largely complies with established disability rights, definitions and principles in the Convention on the Rights of Persons with Disabilities (CRPD), which Jordan ratified in 2008," HRW said.
The law is "groundbreaking" in that it is one of the first national disability laws to protect the right to legal capacity — the right to make decisions about one's own life, in line with the international disability rights treaty, HRW said.
It also states that a person with a disability, or the legal guardian of a child with a disability, must freely consent to "every action, procedure, or legal measure to be taken regarding their rights or freedoms after being notified, in a way that he/she understands the content, results, and impacts thereof," the statement added.
"This provision on decision-making underscores the autonomy and inherent dignity of people with disabilities to be treated like anyone else," according to HRW.
HRW further welcomed the Parliament's passing of the new Criminal Procedures Law, which allows courts to conduct consecutive sessions over short periods of time and outside of working hours, in order to accelerate litigation.
It also stipulates penalties against litigants, who "intentionally" attempt to slow litigation, in addition to utilising modern technology in the judicial procedures, Petra reported.
The law allows the issuance of alternative sentences to imprisonment, such as working for society's benefit or "social penalties".
The National Centre for Human Rights (NCHR) 2016 annual report said that 28,437 people were held in pretrial detention in Jordan in 2015, almost double the 15,765 serving sentences, HRW stated.
"The amendments do not appear, however, to apply to detention by Jordan's General Intelligence Directorate (GID), the country's most powerful intelligence agency," HRW charged.
It also does not prevent local governors from ordering arbitrary administrative detention of up to a year under the Crime Prevention Law of 1954, which circumvents Jordan's Criminal Procedure Law, the HRW statement added.
The NCHR 2016 annual report said that 19,860 people were administratively detained in 2015, some for longer than a year, according to HRW.
"The recommendations to improve Jordan's justice sector could be a major step forward for human rights in Jordan, but authorities should move to annul other practices and legal provisions that allow for arbitrary detention," Whitson concluded.
Related Articles
Aug 06,2017
AMMAN — The Jordanian women's coalition that lobbied for abolisihing Article 308, which allowed sexual assault offenders to avoid puni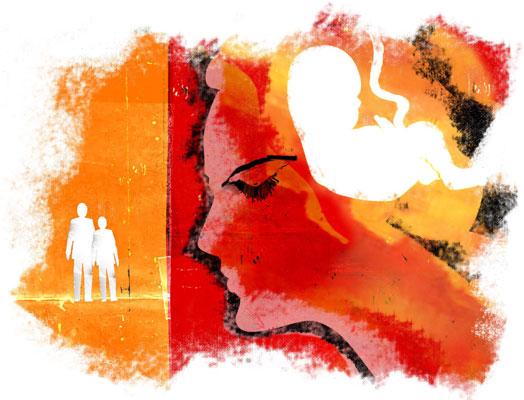 Nov 05,2017
AMMAN — Women activists and representatives from the civil society on Sunday released a position paper that offers more solutions for victim
Jul 31,2017
AMMAN — Women activists and civil society groups said they will stage a sit-in in front of Parliament today to reiterate their demands for t
Newsletter
Get top stories and blog posts emailed to you each day.