You are here
Italy extends assistance to support Jordan's resilience
By Dana Al Emam - Mar 09,2017 - Last updated at Mar 09,2017
AMMAN — Jordan and Italy on Thursday signed a memorandum of understanding (MoU) governing the renewal of the Italian Aid Programme for 2017-2019, valued at nearly 169 million euro (JD126.5 million).
Signed by Planning Minister Imad Fakhoury and Pietro Sebastiani, director general of the Italian foreign ministry's Development Cooperation, the MoU seeks to enhance bilateral development cooperation and help implement the government's executive developmental programme 2016-2019 and the Jordan Response Plan (JRP) 2017-2019, Fakhoury said.
He added at the signing event that the aid programme comprises nearly 19 million euro (JD14.2 million) in grants and 143.8 million euro (JD107.3 million) in soft loans to finance various development projects.
Out of the soft loan allocations, around 85 million euro (JD63.4 million) will go to support the state budget, while 58.8 million euro (JD43.9 million) will be used to finance development projects in sectors of priority that will be announced later.
"The MoU… comes as a step forward to translate Italy's commitments made at the London conference into implementable projects in support of Jordan's development priorities and the JRP," the minister said.
He explained that financial assistance provided through this programme will fund job-generating projects in the tourism and heritage preservation sector, and will be utilised to improve water and renewable energy infrastructure and support small and medium-sized projects.
In addition to the development aspect, the aid programme will invest in human resources through supporting the Education Ministry's budget for training and infrastructure development.
Furthermore, part of the funds will be used to improve governance and enhance the inclusion of women and persons with disabilities, Fakhoury noted.
The minister commended Italy's efforts in supporting Jordan at international platforms the current chair of the G-7.
The signing of the MoU, which also covers additional humanitarian assistance of 6 million euro (JD4.4 million), was followed by a meeting to discuss further details of bilateral cooperation, attended by Italy's ambassador to Jordan Giovanni Brauzzi.
Fakhoury announced the opening of an office of the Italian foreign ministry's Development Cooperation in Amman.
For his part, Sebastiani highlighted Jordan's role in hosting Syrian refugees and the efforts exerted to advance peacemaking.
He reiterated his country's commitment to continued support to enhance Jordan's resilience as it faces difficult conditions ensuing from regional turmoil.
The previous Italian Aid Programme agreement covered the years 2000-2002.
At the London donor conference, held in February last year, Italy pledged $150 million for Jordan and Lebanon between 2016 and 2018. With this support, Italy will be able to cover some 10 per cent of the immediate need to accommodate around 200,000 students in Jordan, according to the Italian embassy in Amman.
Related Articles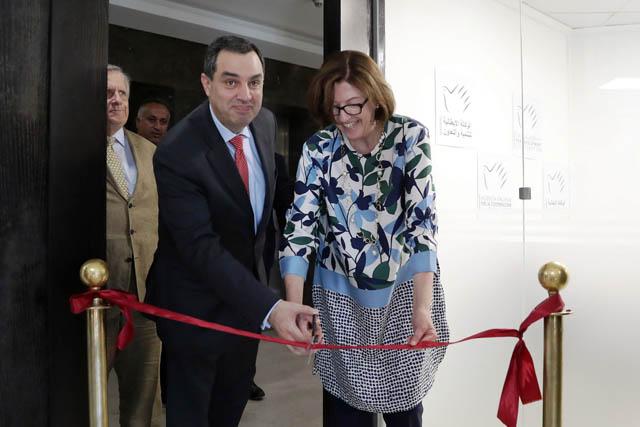 May 09,2017
AMMAN — Monday witnessed the inauguration of the newly established Italian Agency for Development Cooperation's (AICS) office in Amman, a mo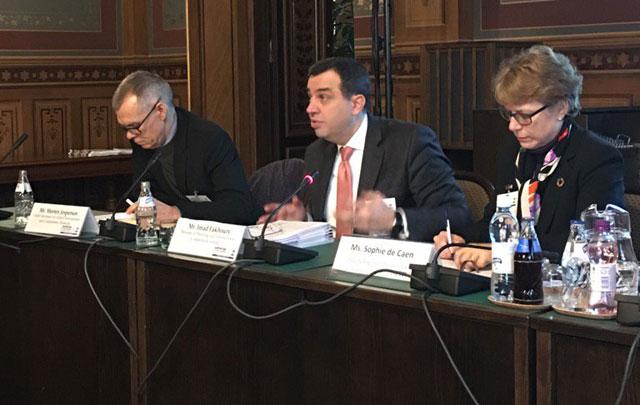 Jan 25,2017
AMMAN — Planning and International Cooperation Minister Imad Fakhoury has participated in an international conference in Helsinki to discuss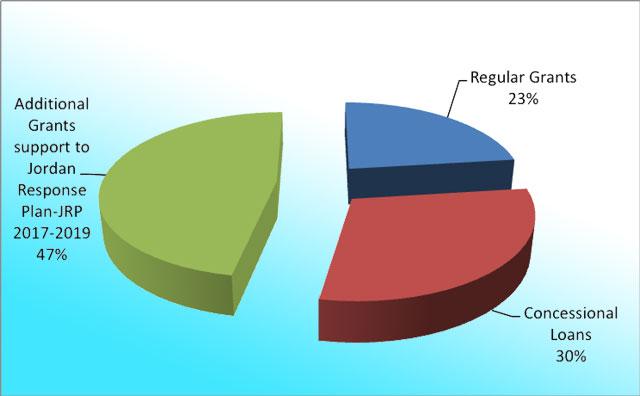 Feb 21,2018
AMMAN — The total foreign aid contracted by donors to Jordan in 2017 reached $3.65 billion, compared with $3.15 billion in 2016, a Planning
Newsletter
Get top stories and blog posts emailed to you each day.