You are here
India seeks to diversify, broaden relations with Jordan — ambassador
By Abeer Numan - Aug 14,2017 - Last updated at Aug 14,2017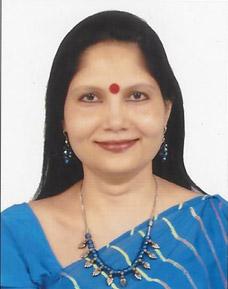 AMMAN — Today marks the 71st independence day of India, with the occasion being celebrated as the country stands on the "threshold of a unique demographic dividend", Shubhdarshini Tripathi, India's ambassador to Jordan has said.
Representing 40 per cent of the country's population, the young people of India want opportunities to work and bring about further embetterment of the country, the ambassador said in an interview with The Jordan Times this week.
On Jordanian-Indian relations, Tripathi stressed that her country seeks to diversify and broaden cooperation in order to "bind the two economies" and bring both countries closer.
"I look forward to working actively with the government, industry, academia and other institutions of Jordan to take forward our bilateral ties to a new level", she said.
"We were honoured by the visit of H.E. Mr. Fayez Al Tarawneh, honourable chief of the Royal Hashemite Court, to India in March 2017, after which the ball was set rolling for increased activity in bilateral relations," said the ambassador.
Regarding operating direct flights between the two countries, she stressed the importance of connectivity to increase bilateral cooperation.
"Despite huge interest bilaterally, there has been little progress" in this regard, Tripathi conceded.
"We need to diversify our trade and have more business-to-business interaction so that we could achieve the trade target of $5 billion by 2025, from the current $ 1.35 billion registered in 2015 to 2016," she added.
To this effect, the two countries signed an economic and trade cooperation agreement in July this year during a visit by Trade and Industry Minister Yarub Qudah, the ambassador noted.
Besides being a "prominent" investor in Jordan, India was Jordan's 4th largest trading partner in 2014.
Bilateral trade reached $2.228 billion in 2014-2015, an increase from $2.206 billion in 2013-2014 and $484.14 million in 2004-2005, according to embassy figures.
Trade figures dropped to $1.35 billion in 2015-2016, with India's exports to Jordan standing at $499.77 million and imports at $850.62 million.
"The downturn could be attributed to several global factors, including a general slowdown," Tripathi said.
India imports fertilisers, phosphates and phosphoric acid from Jordan and exports electrical machinery, cereals, frozen meat, organic and inorganic chemicals, fodder, engineering and automotive parts to the Kingdom.
Marking the 70th anniversary of India's independence, celebrations in Jordan commenced on July 28, when the embassy organised an art event for children.
Today, many Indian nationals and friends of India in Jordan will gather at the embassy in Abdoun to celebrate the occasion, the ambassador noted.
Related Articles
Jan 25,2017
AMMAN — India's relationship with Jordan has been characterised by warmth and goodwill based on mutual respect, and the two sides are workin
Jan 25,2018
AMMAN — India and Jordan enjoy "warm and friendly relations", said India's Ambassador to Jordan Shubhdarshini Tripathi in an interview on th
Aug 16,2017
AMMAN — India has been transformed from a developing country into a donor country, Planning and International Cooperation Minister Imad Fakh
Newsletter
Get top stories and blog posts emailed to you each day.