You are here
IEC announces minor violations in polling stations, but no major incidents
Revote expected in Central Badia after ballot papers replaced; 56 people referred to prosecutor over suspected electoral fraud
By Dana Al Emam - Sep 21,2016 - Last updated at Sep 21,2016
Independent Election Commission Chief Commissioner Khaled Kalaldeh said on Tuesday that cameras have been installed at polling stations to monitor the vote counting process (Photo by Osama Aqarbeh)
AMMAN — Voting will be repeated at a polling station in the Central Badia after violations were uncovered at the centre's ballot boxes, the Independent Election Commission (IEC) announced on Tuesday.
At a press conference on Tuesday evening, IEC Chief Commissioner Khaled Kalaldeh said ballot papers had been tampered with during the last hours of polling.
"The faulty ballot papers are currently being calculated for the purpose of re-doing the vote in the violated boxes under intensified security measures," he said, adding that the results from other polling centres will be announced as soon as they are ready without delays.
Meanwhile, Kalaldeh said 56 people suspected of violating election regulations were referred to the prosecution.
Some 29 personnel involved in the electoral process, including some heads of electoral committees, were replaced on election day, Kalaldeh said, adding that they were substituted either to prevent suspected violations or due to verified reports that they were supporting certain candidates.
"We did not neglect any of the comments we received from observers and journalists," he said, noting that the IEC preferred to be cautious and act upon suspicions, rather than wait for violations to occur.
The IEC chief also said that the wires of a camera installed to monitor the vote count had been cut in Karak Governorate. In response, the commission installed a spare camera and brought in extra security enforcement, Kalaldeh said.
"The vote count will not start until the new camera is set up," Kalaldeh said, noting that the IEC had 10 per cent reserve stock of all materials used in the electoral process.
Voting rates varied across the country throughout the day, the IEC chief said, with higher turnouts in the morning, tapering off until around 4pm, when the number of voters picked up again until the polls closed at 8pm.
Voting was extended by one hour in 15 districts in Amman, Irbid, Zarqa, Ajloun, Jerash, Madaba and Balqa, and 70,387 Jordanians took advantage of the extra time to cast their ballots. An additional 3,692 people, who were queueing inside the polling stations when they closed, were also able to vote.
Voting closed on time at 7pm at the remaining eight districts.
Comparisons between voter turnout in this election and previous polls are "invalid", Kalaldeh said, due to differences in the Elections Law and voting procedures.
In the 2013 elections, some 2.2 million citizens registered to vote, out of 3.7 million eligible voters, while around 1.15 million actually voted.
In Tuesday's election, there was no requirement for voters to register, and the voting age was lowered to 17, leaving some 4.13 million people eligible to vote.
Some 1.5 million people voted on Tuesday, an increase of around 350,000 compared to the 2013 elections, Kalaldeh said.
Col. Khader Al Khattab, the head of the media department at the Public Security Department, dismissed social media rumours that a candidate in Amman's 3rd District was detained over allegations of vote buying, insisting that the speculation was "untrue", the Jordan News Agency, Petra, reported.
Al Rai Arabic daily reported that Irbid Governor Husni Qudah dismissed the head of an electoral committee in the governorate's 4th District due to "criticisms of his performance".
Also in Irbid, Al Rai reported two incidents of "tribal brawls" in Mugheir town, located in the 1st District. Security forces intervened and "had to use tear gas" to end the quarrels, in which stones and sticks were used.
However, the incidents did not obstruct the electoral process, the daily said.
IEC Spokesperson Jihad Momani said security forces, in cooperation with the commission, detained a Syrian national who tried to vote in Irbid's Ramtha, 90km north of Amman, according to Petra.
In Madaba, 30km southwest of Amman, a man fired a gun outside a polling station, said Government Spokesperson Mohammad Momani. A suspect was arrested and is being questioned, Petra reported.
The national coalition to monitor elections reported an absence of security forces at polling centres in the Northern Badia and vote-buying incidents in Irbid's 2nd District and Amman's 1st District.
The coalition's monitors also reported "tension" in Karak's Omariyah area, where shots were fired outside a polling station, injuring a woman. In Northern Badia, microphones were used in a polling station yard by supporters of a candidate, the coalition said.
Another monitoring group, the Civil Coalition for Monitoring Elections and the Performance of Elected Councils (Rasid) reported an "intensified" presence of security personnel around and inside polling stations.
Security officers were deployed to around 92 per cent of voting centres, Rasid said.
Related Articles
Sep 21,2016
AMMAN — The national coalition to monitor the parliamentary elections on Tuesday notified the Independent Election Commission of violations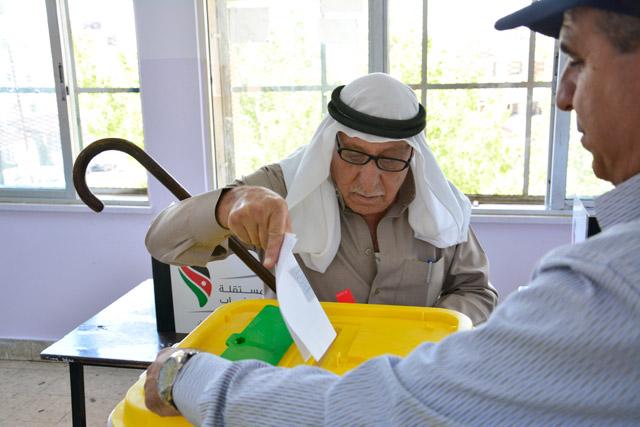 Aug 16,2017
AMMAN — Voting for the decentralisation and municipal elections concluded late Tuesday night with a 31.7 per cent voter turnout rate of some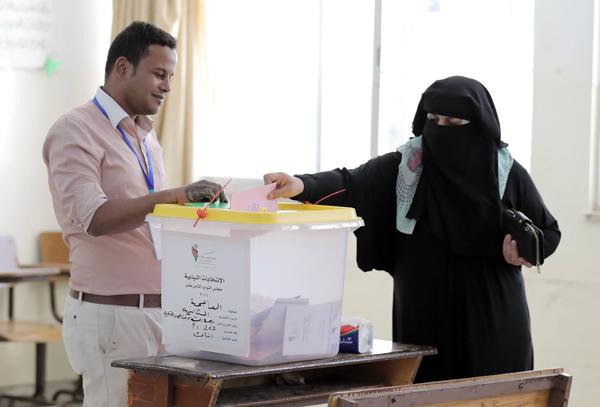 Sep 21,2016
AMMAN — A team of monitors from Sisterhood Is Global Institute's (SIGI) "Eye on Women in the Elections" coalition on Tuesday observed violat