You are here
House urges joint Arab efforts to resolve crises, rejects foreign interference
By Raed Omari - Apr 15,2018 - Last updated at Apr 15,2018
MPs are seen discussing the joint Arab efforts in resolving crises in Syria, Yemen and Libya at Parliament on Sunday (Photo by Osama Aqarbeh)
AMMAN — The Lower House on Sunday called on the 29th Arab League Summit, held in Saudi Arabia's eastern city of Dhahran, to launch joint Arab efforts to resolve crises in Syria, Yemen and Libya.
The House also expressed sorrow for the "agony and large-scale suffering of the Syrian people as a result of the devastating war on terror and the great powers' transformation of Syria as a global battleground to wage their own fight with others".
Reading a statement at the beginning of Sunday's session, House Speaker Atef Tarawneh called for curbing the "foreign interference" in the internal Arab affairs and for solving regional crises through "honest and passionate" joint Arab efforts.
Tarawneh re-emphasized that Syria's seven-year conflict cannot be resolved but through a comprehensive political solution that can end the large-scale suffering of the Syrian people and safeguard the territorial unity of their country.
On the use of prohibited weapons in Syria, the speaker called for resorting to international experts who, he said, can help put an end to the war on Syria "through their neutral findings".
Inspectors from the Organisation for the Prohibition of Chemical Weapons have been reported to start an investigation on the attack a town outside Damascus on April 7 that killed dozens of civilians.
On Saturday dawn, the US, UK and France bombed multiple government targets in Syria on early morning on Saturday targeting alleged chemical weapons sites.
The Western allies said their joint strikes came in response to a suspected chemical attack on the Syrian rebel-held town of Douma last week.
The speaker also expressed the House's denouncement of attacks on Saudi Arabia using missiles "fuelled by regional states".
Saudi Arabia's air defence forces have intercepted several ballistic missiles fired at Riyadh and other cities by Yemen's Iran-backed Houthis.
Related Articles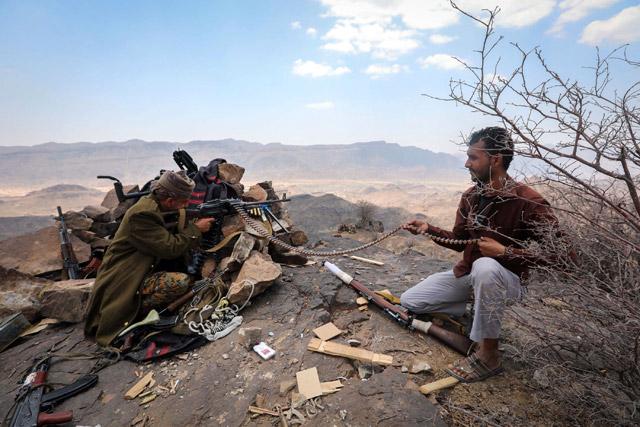 Apr 19,2017
RIYADH — US Defence Secretary Jim Mattis warned on Wednesday of Iranian efforts to create a Yemeni militia "in the image" of Lebanon's Hizbo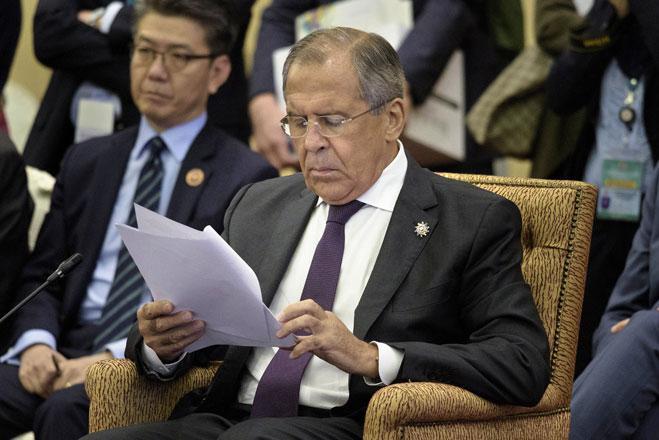 Aug 09,2015
MOSCOW — Russian Foreign Minister Sergei Lavrov on Sunday warned against what he called unfounded claims that Syria has chemical weapons, as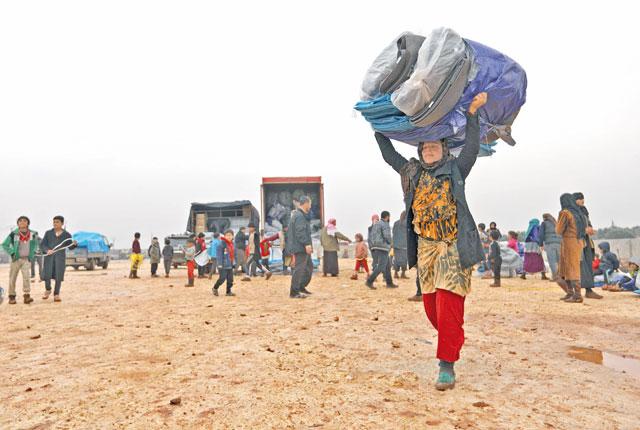 Jan 24,2018
PARIS — Two dozen countries agreed Tuesday to push for sanctions against perpetrators of chemical attacks in Syria, with US Secretary of Sta
Newsletter
Get top stories and blog posts emailed to you each day.