You are here
House stiffens penalties for smoking in public areas
By Raed Omari - Mar 13,2016 - Last updated at Mar 13,2016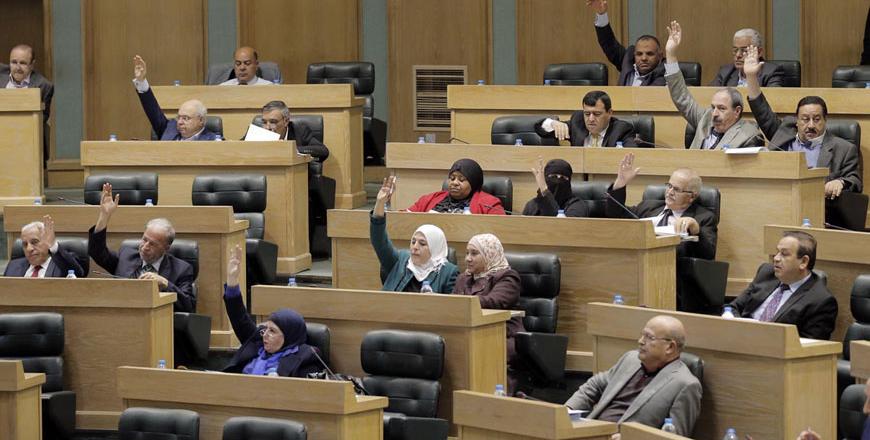 Lawmakers vote to endorse amendments to the Public Health Law during a Lower House session on Sunday (Petra photo)
AMMAN — The Lower House on Sunday passed the new amendments to the Public Health Law, stiffening the penalty for smoking in public places.
Under the new amendments, a prison term from one to three months or a fine no less than JD100 and no more than JD200 will be imposed on those caught smoking cigarettes or any tobacco product in public places.
The government's version of the law stipulated that any person caught smoking in a public place is subject to between one week and one month imprisonment or a JD15-JD25 fine.
In the law, a "public place" is defined as the place designed to receive the public or a certain category of people like hospitals and schools.
Under the law, smoking is prohibited in hospitals, healthcare centres, schools, cinemas, theatres, libraries, museums, public and non-governmental buildings, public transport vehicles, airports, border crossings, stadiums, closed playgrounds, lecture halls, Internet cafés, tourism buildings and any other similar location.
Officials responsible for a public place allowing smoking or not posting a no-smoking sign face between three and six months in prison or a JD1,000-JD3,000 fine under MPs' amendments.
As phrased by lawmakers, those caught smoking in public and private schools and kindergartens will face a prison term between three and six months or a fine from JD1,000 to JD3,000.
When discussing the bill in 2014, a group of deputies signed a memo urging the House to commit to the prohibition of smoking under the Dome in accordance with the Public Health Law.
In the same year, the Senate approved a recommendation by its health committee to prohibit smoking under the Dome.
Jordanians' annual consumption of cigarettes is estimated at around 1.7 million cartons at a cost of more than JD0.5 billion, according to official figures.
Around 34 per cent of Jordanians between the ages of 13 and 15 consume tobacco, while over 40 per cent of individuals within the same age group have tried tobacco products, according to the World Health Organisation (WHO).
The tobacco consumption rate among Jordanians is expected to reach 50 per cent by 2025, WHO has said.
In January, Prime Minister Abdullah Ensour expressed his keenness on combating smoking through action, resolutions and guidance, citing some 1,550 smoking-related deaths every year in Jordan.
According to Health Ministry figures, cancer prevalence rates in Jordan reached 78.5 cases per 100,000 residents, a "low" figure compared to the global rate of 133.4 cases per 100,000 individuals.
A total of 5,013 cancer cases among Jordanians were registered out of an overall number of 7,454 cases recorded by the Jordan Cancer Registry in 2012, according to the ministry.
Breast cancer was the most common among Jordanians (1,008 cases), followed by colorectal cancer (567), lung cancer (371), lymphoma (327) and bladder cancer (246).
Related Articles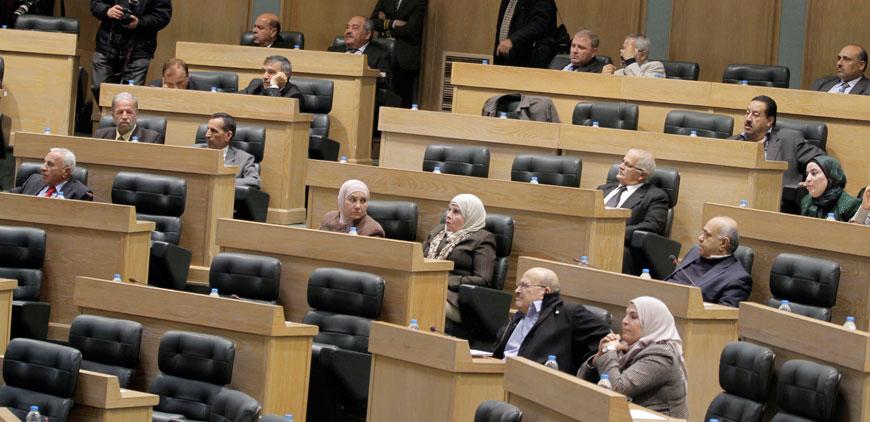 Mar 29,2016
AMMAN — Parliament is a public place by nature and is thus classified as among the non-smoking areas listed in the Public Health Law, a sena
Mar 28,2016
AMMAN — The Senate on Monday returned the amended Public Health Law to the Lower House after making some slight changes.As per senators' cha
Mar 17,2016
AMMAN – The Senate Health and Environment Committee on Wednesday approved the draft amendments to the Public Health Law as referred by the L
Newsletter
Get top stories and blog posts emailed to you each day.