You are here
'House endorsed 14 laws since November 2016'
Speaker presents report on Chamber's performance
By JT - Mar 06,2017 - Last updated at Mar 06,2017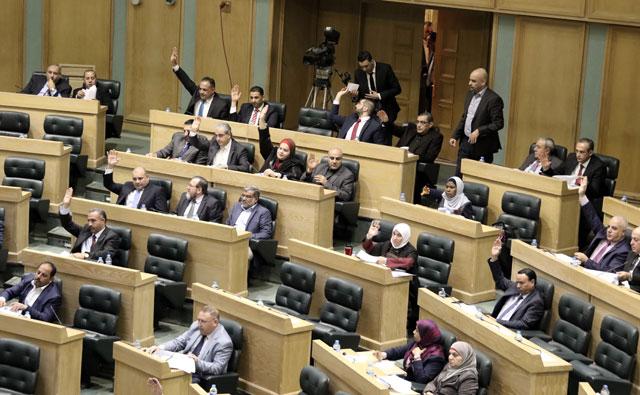 Lawmakers attend a Lower House session on Sunday (Photo by Osama Aqarbeh)
AMMAN — The 18th Lower House has endorsed 14 laws between November 7, 2016 and March 5, 2017, Speaker Atef Tarawneh said on Monday.
Tarawneh said the House on Monday issued a report on its achievements during the same period to acquaint the public with the performance of the Chamber in legislation and monitoring any shortcomings, the Jordan News Agency, Petra, reported.
The report, one of two that the House issues monthly, showed that the Senate referred back two draft laws to the Lower House.
The Chamber's committees are currently reviewing 74 laws, 20 of which are under discussion by the economy and investment panel, 18 by the legal committee and nine by the finance committee, Petra added.
In the same period, House panels held 269 meetings, where the finance committee held 48 meetings, the legal committee 23 and the Palestine committee 22.
Deputies directed 576 questions to the government, which answered 282 of them, while MPs presented three enquiries.
MPs presented 67 memoranda in the same period, 28 of which were answered, constituting 42 per cent of the total, and deputies presented four proposals of laws.
Deputies also asked for two discussions; the first is related to Royal Jordanian to discuss issues related to buying shares; and the second is discussing electricity privileges and the increase of power bills, Petra added.
A report released last week by the Civil Coalition for Monitoring Elections and the Performance of Elected Councils (Rased) said 27 deputies out of a total of 130 Lower House members attended all the Chamber's sessions in its first 100 days.
Rased detected 341 cases of absence during the examined 100 days, with an average of 10 cases for each work day.
Four MPs did not attend sessions for more than 10 workdays, while 13 deputies were absent for five to nine days, Rased said in the report.
The House held 14 sessions over 36 workdays, 31 days of which were for legislation and five for oversight, according to the report.
Related Articles
Mar 01,2017
AMMAN — Only 27 deputies out of a total of 130 Lower House members attended all the Chamber's sessions in its first 100 days, a local report
Apr 22,2017
AMMAN — The Lower House places great importance in drafting laws to improve the judiciary, Speaker Atef Tarawneh said on Saturday, noting th
Mar 20,2017
AMMAN — The government was slightly more responsive to House members' queries in the past two weeks, compared to the previous 14 days, the L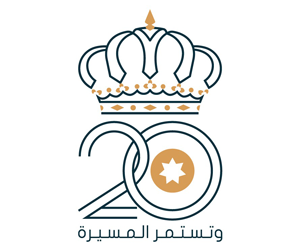 Newsletter
Get top stories and blog posts emailed to you each day.