You are here
History merges with sustainable development at Faynan Museum
By Saeb Rawashdeh - Aug 17,2019 - Last updated at Aug 17,2019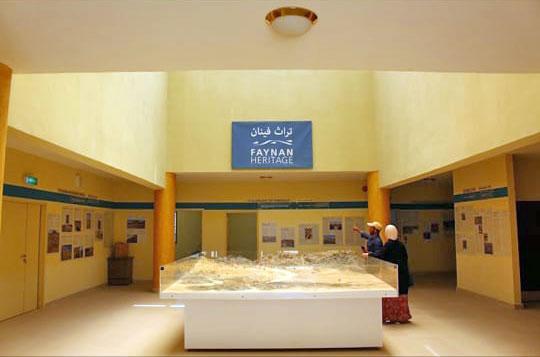 Faynan Museum was opened in March 2019 by the Department of Antiquities of Jordan (JT file photo)
AMMAN — For almost half a year, visitors have been enjoying Faynan Museum, which the Department of Antiquities of Jordan (DoA) built in Wadi Faynan, while archaeological work and the development of the museum continues.
Wadi Faynan is a valley in southern Jordan, 250 kilometres from Amman, enriched in historical and archaeological sites. Faynan and Graygra are villages located within five kilometres distance surrounding the valley.
"The opening of the museum was a huge asset as a first step towards a sustainable development of Faynan and Grayra. At the same time, there are many essential aspects that the museum lacks," project manager Nebras Maslamani said in a recent interview with The Jordan Times.
A project titled "Our Past Our Future, All Together in Faynan" (OPOF) was also launched in March 2019 in Wadi Faynan by Professor Steve Mithen from the University of Reading (UoR), and runs until January 2021.
OPOF collaborates with Petra University, the University of Jordan and the British Institute in Amman CBRL.
"The focus of this project is mainly to engage the local community, to attract tourists and researchers to the Faynan Museum and to provide quality education to empower the local community in eco-tourism," Maslamani said, adding that the OPOF team will work with the museum in describing the history of the last 100 years, sharing stories of the different tribes who live there.
Maslamani hopes that regional societies, with support of the DoA, will collaborate to monitor the museum after the successful completion of the project.
The museum has 3D models of the archaeological sites and information panels that describe the history of the region from Paleolithic to Ottoman periods, Maslamani said.
The main excavation work in Wadi Faynan has been going on for around 40 years, Maslamani continued.
"Bird remains from the Paleolithic and Neolithic periods, decorated stone and bone artefacts, shell beads and pendants were found around Wadi Faynan," she said, adding that objects found from previous archaeological work were from Bronze and Iron ages.
Related Articles
Nov 26,2020
AMMAN — An archaeological project in Jordan that involves the local community has won the Newton Prize for 2020, according to its project ma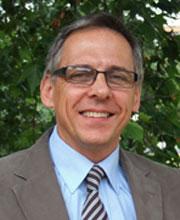 Mar 21,2018
AMMAN — The region of Wadi Faynan represents an economic potential and archaeological asset for Jordan, said Professor of Archaeology Steven
Mar 25,2023
AMMAN — The Jordan Museum on Saturday organised a book signing, promoting a series of books for children by author Rasha Dababneh about diff