You are here
Heart of Amman initiative supports start-ups with social impact
By JT - Dec 14,2019 - Last updated at Dec 14,2019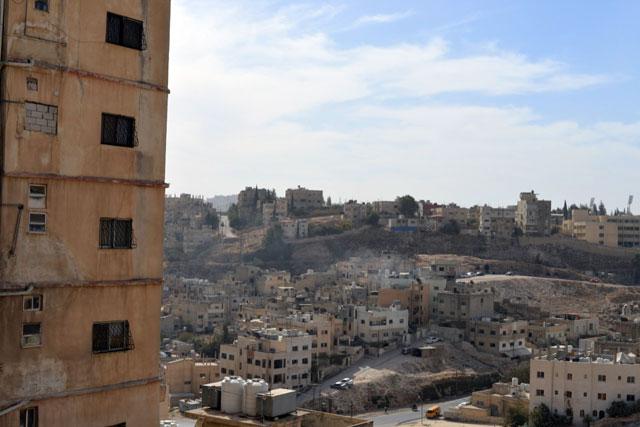 The Heart of Amman initiative encourages Jordanians to come up with solutions that will improve their daily lives as urban citizens, according to UNDP Resident Representative Sara Ferrer Olivella (Photo courtesy of UNDP Jordan)
AMMAN — The UNDP's Heart of Amman initiative has announced that 30 of the most promising and developed start-ups participating in the programme will be given financial support to help establish and start their businesses, in addition to continued mentorship.
A UNDP statement on Saturday noted that the chosen start-ups went through a "rigorous selection process", as more than 800 applications were initially submitted to the programme, which the organisation is carrying out in partnership with the Greater Amman Municipality (GAM).
Of the 800 start-ups, 100 were admitted to Heart of Amman, which comprises an intensive 12-day boot camp for training and mentorship with the aim of establishing businesses that focus on economic and social development in Amman.
Each of the 30 start-ups will receive mentorship, financial grants and support in networking.
Last week, support in networking began through an event where participants met with potential investors, technical experts and successful entrepreneurs, who offered them guidance and mentorship to enhance their businesses and increase their opportunities to succeed.
The start-up founders will continue to meet with these experts to connect with suitable, relevant stakeholders and seek potential collaborations and investments.
Amman Mayor Yousef Shawarbeh stressed that GAM supports initiatives and programmes that promote and bring about sustainable development in the centre of Amman, and enable young people to enter the labour market with innovative ideas, according to the statement.
UNDP Resident Representative Sara Ferrer Olivella said: "At UNDP, we believe that successful interventions come from the community and its citizens. The Heart of Amman initiative encourages Jordanians to come up with solutions that will improve their daily lives as urban citizens."
"This initiative is very special because it engages all stakeholders in the city including citizens, municipalities, the private sector and civil society entities in helping GAM achieve its inclusive development goals for the capital," she was quoted in the statement as saying.
The Heart of Amman initiative is being implemented with the technical assistance of UNDP Inclusive Growth and Sustainable Livelihoods Pillar in partnership with local administrations and municipalities, and supports Jordan with a special focus on urbanised areas.
The UNDP develops interventions and implements projects that target the most vulnerable communities in Jordan. This covers all aspects of sustainable development with a focus on youth empowerment and engagement, gender equality, increased employability, sustainable livelihoods and inclusive urban civic-centred planning projects, the statement concluded.
Newsletter
Get top stories and blog posts emailed to you each day.