You are here
Guest workers urged to benefit from overdue fees exemption
By JT - Mar 08,2018 - Last updated at Mar 08,2018
AMMAN — Labour Ministry on Wednesday announced a 60 per cent exemption of overdue fees for guest workers who want to leave the Kingdom, a statement from the ministry said.
The ministry called on business owners at all institutions and sectors and foreign labourers to benefit from the exemption, which includes work permits fees and other dues.
The exemption is effective only during the grace period given to guest workers to rectify their "illegal" status, which has been extended under a Cabinet's decision earlier this week till April 5, 2018, the statement said.
The ministry urges employers and guest workers with expired work permits to visit labour directorates across the Kingdom as soon as possible to regularise their statuses.
The ministry stressed that inspection campaigns will continue on business owners and foreign labourers, who work in the Kingdom from all nationalities to check on their compliance with the relevant laws and decisions.
According to the ministry's last year statistics, the total work force in the Kingdom stands at about 2,600,000 people, of whom 1,200,000 are migrant workers, mostly from Egypt, Syria and Asian countries, like the Philippines and Sri Lanka.
It is also reported that 30,000 foreign workers are employed in the construction sector and about 70,000 in agriculture.
Related Articles
Mar 22,2018
AMMAN — Labour Minister Samir Murad on Thursday decided that Saturdays should be a working day at labour directorates across the Kingdom to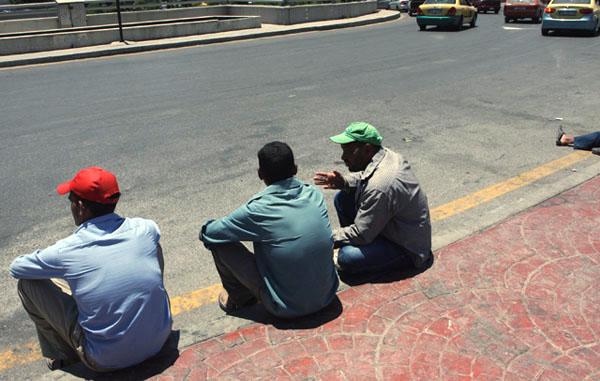 Mar 08,2015
The Ministry of Labour has issued 13,000 work permits to guest workers since the launch of a nationwide inspection campaign late last month, a government official said on Sunday.
Mar 14,2017
AMMAN — The Labour Ministry has implemented the automation of service delivery to citizens, by connecting the ministry with the Social Secur
Newsletter
Get top stories and blog posts emailed to you each day.