You are here
Gov't, international stakeholders spearhead civil registration strategy for Jordan
By JT - Feb 13,2020 - Last updated at Feb 13,2020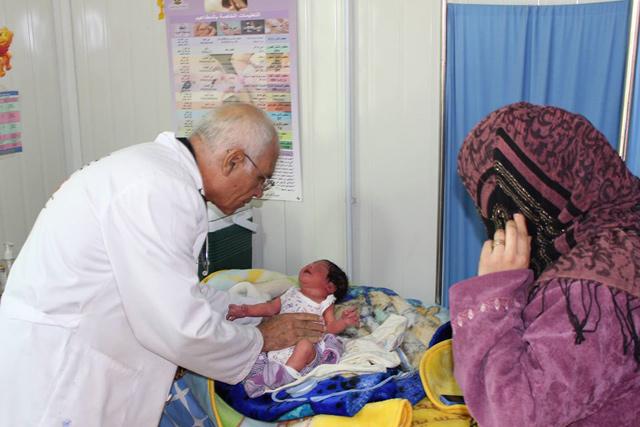 Civil registration documentation is important for all, especially for women and girls, according to senior specialist at the International Development Research Centre Irina Dincu (Photo courtesy of UNFPA)
AMMAN — Within the framework of a new initiative organised by the United Nations Population Fund (UNFPA) and the International Development Research Centre (IDRC), the First National Consultation on Civil Registration and Vital Statistics (CRVS) was held on Wednesday in Amman to discuss the advancement of vital events registration in Jordan.
The meeting sought to explore the potential of establishing a national platform to advance civil registration and the culture of recording vital statistics and vital events, which are statistics relating to births, deaths, marriages, health and adoption, among others, in Jordan, according to a UNFPA statement.
It also identified key priorities, challenges and areas of action for a CRVS National Strategy.
The national consultation was led by the Jordanian Civil Status and Passports Department in coordination with the Department of Statistics, and convened 20 national and international bodies including the UNHCR, the World Health Organisation, the Norwegian Refugee Council, Arab Renaissance for Democracy and Development and others, the statement said.
Addressing the consultation participants, Director General of the Department of Statistics in Jordan Qassem Al Zoubi highlighted the importance of establishing a national platform, adding: "We are working on building and developing capabilities and systems and we look forward to developing staff capabilities through the national platform".
He also stressed the importance of vital data for all groups, particularly for decision makers.
Humanitarian coordinator at the UNFPA Office in Jordan Bouchta Mourabit, for his part, pointed to the "key role" civil registration and vital statistics play in achieving the UN's Sustainable Development Goals (SDGs), and applauded Jordan's commitment to organising the registration process, despite the challenges.
For her part, Barbara Shenstone, Regional Director of the IDRC, emphasised the importance of death registration: "When deaths are not registered, the dead person remains legally alive, making it impossible for spouses, children and families to inherit and for the surviving spouse to legally remarry. This in turn can deprive women of assets, reduce family income and increase poverty."
She noted that failing to register deaths compromises the accuracy of a country's population data, which can undermine a government's capacity to plan and make good policies for the wellbeing of all its citizens.
Senior Specialist at the IDRC Irina Dincu stressed that civil registration is the "cornerstone" of the SDG agenda.
"Without documentation to protect them and facilitate access to services, people may be deprived of some fundamental rights. Without reliable vital statistics disaggregated by sex, age and geography, it would be difficult for governments to develop and implement policies for the most vulnerable," she said.
She added that while civil registration documentation is important for all, it is especially critical for women and girls, noting that without proof of vital events, "women do not only pay a cost, but there is an inter-generational cost for females in particular".
Newsletter
Get top stories and blog posts emailed to you each day.