You are here
Gov't urged to draft laws allowing abortion in cases of rape, incest
49 women jailed between 2009, 2016 over abortion
By Rana Husseini - Feb 04,2017 - Last updated at Feb 04,2017
AMMAN — Sisterhood is Global Institute (SIGI) Amman office on Saturday called on the government to introduce laws that would allow abortions in cases of rape and incest.
"There are several countries and religious entities in our region that allow abortion in the first two months if it was the result of rape or incest," said SIGI President in Jordan Asma Khader.
In a statement that was sent to the press, SIGI said 49 women in Jordan have been imprisoned for abortion between 2009 and 2016, according to Ministry of Justice figures.
Article 324 of the Penal Code offers leniency for women who perform abortion or if a close relative performs the abortion to protect their honour and reputation, according to the SIGI statement.
Abortion is only legal in Jordan if the pregnancy poses a threat to the life of the mother.
The penalty for performing an abortion is one to three years' imprisonment, while the punishment for a woman caught aborting her own foetus ranges from six months to three years in prison.
"I believe abortion should be allowed legally because it will protect the victim's physical and mental health," Khader told The Jordan Times.
If the abortion was done two months into the pregnancy, she added, then "it does not violate religion because the foetus does not have a soul during this period".
In 2014, the SIGI statement said, the Iftaa Department in Jordan issued a fatwa (religious edict) that condemned rape and incest, saying it was a grave violation in Islam, adding that "the department asks any woman who was subjected to such incident to visit them so that they can examine the case and issue the necessary fatwa that would be beneficial to the victim".
"This was an important fatwa that should lead to changes in our legal books to protect victims of such horrendous crimes and protect them in all aspects of life," Khader stressed.
The Iftaa Department issued a fatwa in the 1990s allowing a woman to get an abortion if the pregnancy caused threat to her life.
Related Articles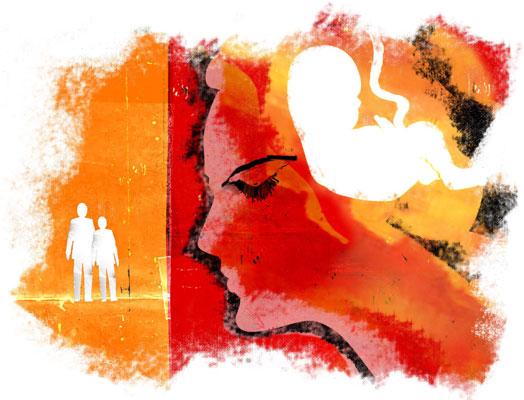 Nov 05,2017
AMMAN — Women activists and representatives from the civil society on Sunday released a position paper that offers more solutions for victim
May 31,2017
AMMAN — Activists and former officials have speculated that recent recommendations made by a Royal committee to annul Article 308 of the Pen
Oct 13,2015
AMMAN — A local study revealed on Tuesday that one in two female survivors (57 per cent) of sexual assault hesitate to file a complaint agai
Newsletter
Get top stories and blog posts emailed to you each day.