You are here
Gov't to offer 350 e-services by end of 2019 — minister
By Mohammad Ghazal - Aug 15,2016 - Last updated at Aug 15,2016
ICT Minister Majd Shweikeh meets with reporters in Amman on Monday (Petra photo)
AMMAN — A total of 350 fully integrated and automated e-government services will be operational in Jordan by the end of 2019, ICT Minister Majd Shweikeh said on Monday.
Fifty services will be launched in 2016, including the online renewal of driving licences, bringing the total number of e-services to 150, Shweikeh said at a press conference.
In 2017, 70 new services will be launched, and 130 new services are planned for 2018-2019, the minister added.
"The launch of these smart services will greatly help in improving the business climate in Jordan…. Automation of services will put an end to bureaucracy, will enhance government agencies' performance and improve services to citizens," she told journalists.
"We have a clear roadmap for which services are to be launched in the upcoming stage," Shweikeh added.
The number of e-service users is on the rise, but more needs to be done to raise awareness of the benefits of online services, according to the minister.
Meanwhile, the National Broadband Network project to connect public agencies to a high-speed fibre-optic network is proceeding on schedule, she said, adding that some 3,600 public facilities would be connected by the end of 2016.
"We are currently in discussions with the private sector to form a partnership to complete the project," said the minister.
"By the end of this year, we will have a clear vision about the type of partnerships and details and the best business model that will be a win-win situation to all," she added.
Shweikeh reviewed the progress of new legislation related to the protection of private information and the use of big data, among other issues.
Regarding the issuance of smart ID cards, she said that a deadline could be set after the upcoming elections for all Jordanians to replace their old IDs with the new cards, which contain electronic chips.
"In 2017, we expect to start the second phase of the smart card project that entails using these cards for other services," she said.
Saving health insurance data to the cards will be a priority, as well as driving licence information, the minister noted.
Some 43,000 smart ID cards have already been issued, she said, adding that the number of Civil Status and Passport Department offices able to issue the cards will be increased from 21 to 81 by the end of September.
Related Articles
Jan 09,2016
AMMAN — Public agencies currently provide 100 e-services to citizens and more will be launched in the next few years, the government said Sa
Jun 21,2016
AMMAN — The government will launch 50 new e-services by the end of the year, ICT Minister Majd Shweikeh said on Monday. The new service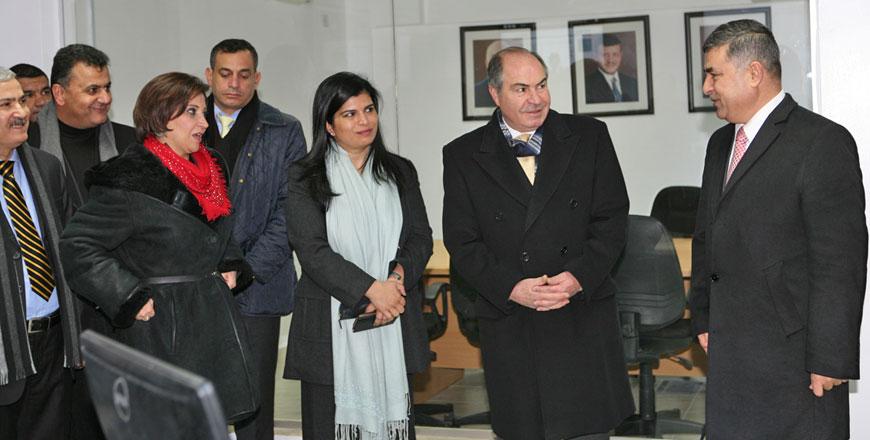 Dec 14,2016
AMMAN — Although 122 e-government services were launched in the first phase of service automation in the period 2015-2016, few people have b
Newsletter
Get top stories and blog posts emailed to you each day.