You are here
Gendarmerie bolsters presence at university after shots fired during campus brawl
By Maram Kayed - Dec 06,2018 - Last updated at Dec 06,2018
AMMAN — Gunfire erupted during a fight among students on Tuesday at the University of Petra (UoP), resulting in a strong gendarmerie presence on campus the next day and the suspension of 10 students.
"It is extremely inappropriate to bring firearms to an educational campus. Not only is it a testament to the failure of the educational system in bringing up well-mannered pupils, but it is also a threat to other people's lives," said Hadeel Maraqa, a witness to the incident.
The incident was the extension of an earlier fight that happened on Thursday, the cause of which was not disclosed by UoP officials.
The perpetrators of Tuesday's violence were reportedly the relatives of one of the people involved in Thursday's fight. Students said they were wearing "black masks" to hide their identity.
"They barged in before security could stop them. Some started randomly running and shouting and one of them fired several shots, which caused everyone to panic and rush for the doors," said Yazan Abu Faris, a UoP student.
A UoP report made available to The Jordan Times stated that "some of the perpetrators were caught while others managed to escape".
Students and members of academia described the phenomena of violence on university campuses as both a "trend" and a "pattern of behaviour" on social media.
"First it was the University of Jordan, now it is the University of Petra. Should all of us [students] carry guns instead of books in the future?" Majd Bitar, a university student, posted on Instagram.
"This is not a one-time thing. Young people are economically, socially and sexually frustrated, and they are now turning to violence to solve their problems. This pattern of behaviour reveals much deeper problems," Nahed Omoush, a former university professor, told The Jordan Times on Wednesday.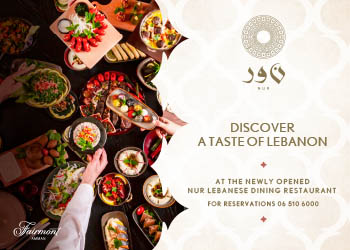 Newsletter
Get top stories and blog posts emailed to you each day.