You are here
GAM orders landlord to renovate collapsed building before bringing back occupants
Municipality evacuates building deemed potentially unsafe
By Hana Namrouqa - Apr 16,2018 - Last updated at Apr 16,2018
AMMAN — The Greater Amman Municipality (GAM) has demanded that owner of a collapsed building in an east Amman suburb renovate an over fifty-year-old property before allowing back its occupants, a municipal official said on Monday.
The public safety higher committee evacuated the three-storey building in Hashemi Shamali on Sunday and declared it unsafe to occupy after part of its ceiling collapsed, leaving two injured, according to Raed Haddadin, head of the municipality's construction monitoring department.
"The building is very old, dating back to the 1970s, while some parts of it are even older. The property received maintenance over the past years without professional engineering supervision. Part of one of the storey's ceilings caved in on Sunday because of lack of proper maintenance of the old building," Haddadin told The Jordan Times.
Three families of some fifteen members occupied the building, Haddadin said, indicating that when the ceiling collapsed, two were slightly injured.
An officer at the Civil Defence Department's (CDD) media office told The Jordan Times that the CDD did not deal with the incident.
"All of the occupants were told to abandoned the building for safety concerns, while owner of the building was demanded to hire a contractor or an engineering office to renovate the building and the its falling staircase," Haddadin highlighted.
He added that owner of the building signed a written pledge of not occupying the building unless the requested renovations by GAM are implemented.
Related Articles
Sep 10,2017
AMMAN — Authorities on Sunday evacuated a four-storey building in Jubeiha area in north Amman for fears of collapse after detecting cracks i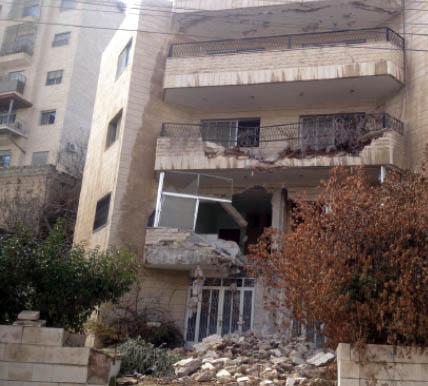 Mar 24,2015
The response of owners of abandoned buildings to an appeal by the Greater Amman Municipality (GAM) to clean up or lock their properties has been "disappointing", according to a municipal official.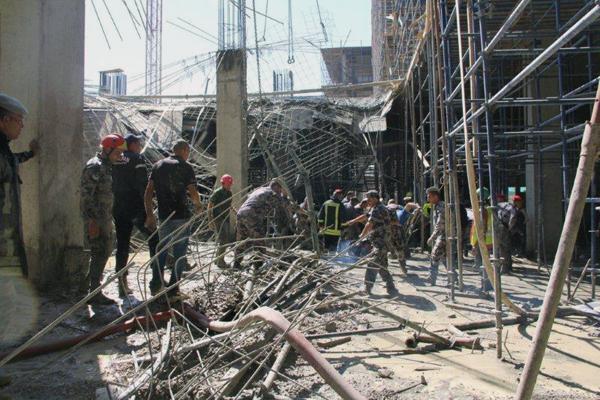 Sep 29,2016
AMMAN — Thirteen Egyptian workers were injured on Thursday in a partial collapse of the roof of an under-construction expansion of Mecca Mal
Newsletter
Get top stories and blog posts emailed to you each day.