You are here
GAM dismayed as owners of abandoned buildings fail to heed ultimatum
By Omar Obeidat - Mar 24,2015 - Last updated at Mar 24,2015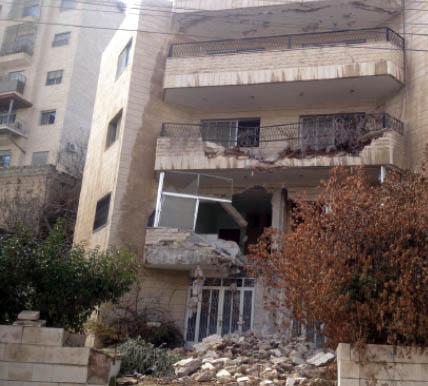 AMMAN – The response of owners of abandoned buildings to an appeal by the Greater Amman Municipality (GAM) to clean up or lock their properties has been "disappointing", according to a municipal official.
Raed Haddadin, director of the building control department at GAM, said that only one landlord out of hundreds targeted in the appeal has expressed willingness to repair and close his abandoned building in the Jabal Amman area.
In an advertisement published in Arabic dailies in early December, GAM urged owners of abandoned buildings to fix and lock, or demolish the buildings within a period of three months, otherwise the municipality will handle the job on its own at the expense of owners.
In the advertisement, GAM described the vacant buildings as health hazards.
"Only one owner visited GAM to enquire about the warning and he pledged to clean and lock his property," Haddadin told The Jordan Times over the phone Tuesday, adding the municipality has prepared a list containing hundreds of deserted buildings to close with steel gates.
What triggered the GAM warning to landlords was a reported attempt of rape at an abandoned building between the 4th and 5th circles in Jabal Amman in November last year. The botched rape attempt was reported by The Jordan Times and a radio station.
Haddadin attributed the "disappointing" response to the fact that some of these properties were built some 70 to 80 years ago and inherited by several children and grandchildren "so there is no single person to talk to in order to maintain or renovate them".
Some owners also live outside the Kingdom, he added.
In previous remarks to The Jordan Times, the GAM official and police described deserted buildings as a "headache" for both agencies as they have become crime scenes and health hazards.
There are over 1,000 abandoned buildings in the capital, some of which provide shelter to drug dealers and users, and have been reported as scenes of sexual assaults and even murders, according to Haddadin.
Related Articles
Dec 08,2014
The Greater Amman Municipality (GAM) on Monday urged owners of abandoned old buildings to repair and lock their properties as they pose a danger to public safety and health.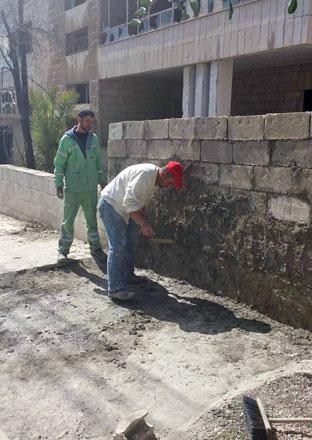 Feb 29,2016
AMMAN — The Greater Amman Municipality (GAM) on Monday said it has started a campaign to close abandoned buildings in Zahran area in Jabal A
Jun 25,2018
AMMAN — The Greater Amman Municipality (GAM) has demolished 13 abandoned buildings since the beginning of the year for posing hazards to pub
Newsletter
Get top stories and blog posts emailed to you each day.