You are here
Funding shortage leaves Syrian refugees, host nations without vital support — report
By JT - Jun 25,2015 - Last updated at Jun 25,2015
AMMAN — Some 86 per cent of urban Syrian refugees in Jordan live below the poverty line of $3.2 per day, according to a report released Thursday.
"Refugees are depleting their savings and levels of debt are increasing. Families have greater difficulties putting food on the table and paying the rent," said the "3RP Regional Progress Report" prepared by relief agencies involved in the Regional Refugee and Resilience Plan (3RP) in response to the Syria Crisis.
"A shortage of funds is hampering humanitarian and development assistance efforts to meet the needs of 3.9 million refugees who have fled the conflict in Syria, as well as more than 20 million people in affected local communities hosting them in neighbouring countries," according to a statement released by the over 200 partners involved in the response plan.
"In Jordan, of the 628,000 Syrian refugees, approximately 84 per cent live outside refugee camps, in urban and rural areas across the country in increasingly overcrowded or otherwise sub-standard accommodations," the 3RP report said.
In Lebanon and Jordan, the focus of 3RP partners has been on the provision of targeted specialised services and institutional support. Without additional funding, the provision of safe, confidential and quality multi-sectoral services may not be available to all those who require them.
The 3RP partners called on the international community to act faster to deliver on their pledges of support.
Against the $4.53 billion required for programmes implemented by UN agencies and NGOs under the plan, only $1.06 billion (23 per cent) had been received at the end of May. This leaves a gap of some $3.47 billion.
In Jordan, agencies need around $1.2 billion in funds and have so far received $272 million from donors, according to the report.
The 3RP is a $5.5 billion funding appeal, comprising $1 billion of host government requirements and $4.5 billion in agency requirements
"This massive crisis requires far more solidarity and responsibility-sharing from the international community than what we have seen so far," the statement quoted UN High Commissioner for Refugees António Guterres as saying.
"But instead, we are so dangerously low on funding that we risk not being able to meet even the most basic survival needs of millions of people over the coming six months."
Already, as a result of the funding shortfall, 1.6 million refugees have had their food assistance reduced this year; 750,000 children are not attending school; and lifesaving health services are becoming too expensive for many, including 70,000 pregnant women at risk of unsafe deliveries.
Almost half of all those affected by this crisis are children and many of them, along with their families, struggle to cope with the distress caused by the violence and upheaval they have experienced, according to the relief agencies.
"If more funds are not forthcoming soon, up to 130,000 vulnerable families will not be provided with cash assistance to help them meet their basic needs and vulnerable people will stop receiving their monthly food vouchers altogether," the statement said.
"The delivery of water and wastewater services for millions of people across the region will be in jeopardy. Up to 1.7 million people may face winter this year without fuel, shelter, insulation, blankets or warm clothes," it added.
The Syrian crisis has also had major social and economic impacts on host countries, which are going through political, economic, social and security instabilities.
"Lessons learned over the past four years of response to the Syrian crisis show beyond doubt the importance of integrated humanitarian and development approaches based on building resilience. A well-funded 3RP will support stabilisation by helping people get jobs, have access to micro-business opportunities, and improve food security for families," the statement quoted UNDP Administrator Helen Clark as saying.
The report also warns that the difficulties have resulted in an increase in the number of Syrians seeking safety and refuge beyond the region, including by taking "dangerous journeys" across the Mediterranean to try and reach Europe, with many losing their lives.
"The 3RP partners warn that if the call for action remains unheeded, a generation of Syrians will be left behind and neighbouring countries will continue to struggle to provide a public good that they cannot and should not have to bear alone," the statement said.
3RP underfunding in Jordan
- The proportion of Syrian refugee households considered food insecure or vulnerable to food insecurity has risen from 47% in 2014 to 86% in 2015
- More than 150,000 children will not be able to continue their education due to unavailability of textbooks, teachers and safe learning environments
- Funding is only currently available to meet the primary healthcare needs of 40% of non-camp refugees, leaving some 312,000 people unsupported
- 5,000 women of reproductive age in Azraq camp will not have access to primary level reproductive health services
- 86% of urban refugees in Jordan live below the poverty line, 10% of whom are under the abject poverty line
- Half of Syrian refugees in Jordan are highly shelter vulnerable
- Water and wastewater services for 3 million refugees and host community members are in jeopardy
- One in five families have withdrawn their children from school and 13% are sending under-aged children to work
Related Articles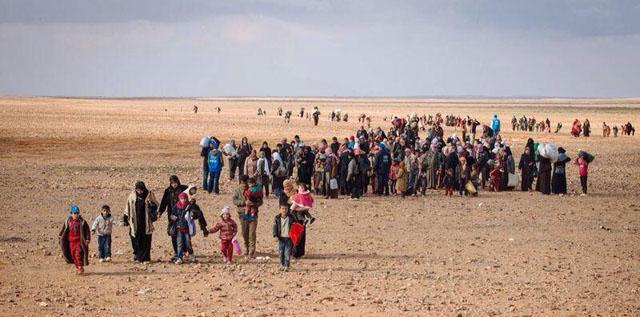 Dec 12,2017
AMMAN — United Nations agencies and NGO partners on Tuesday released the 2018 Regional Refugee and Resilience Plan (3RP), a $4.4 billion pla
May 31,2018
AMMAN — Representatives of the UN agencies operating in Jordan on Thursday warned that the Kingdom has only received $215 million out of the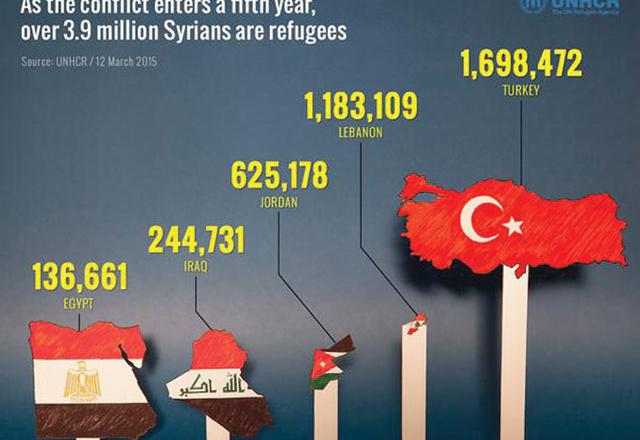 Mar 15,2015
With the Syrian crisis entering its fifth year this week, hosting refugees in neighbouring countries, including Jordan, is becoming more challenging, UN officials have said.
Newsletter
Get top stories and blog posts emailed to you each day.