You are here
Final report on municipal, governorate council elections issued
By JT - Dec 27,2017 - Last updated at Dec 27,2017
AMMAN — The Civil Coalition for Monitoring Elections and the Performance of Elected Councils (Rased) on Wednesday issued its final report on the municipal and governorate council elections.
The report included the voters' percentage according to group ages, where it showed that voters between 18 and 30 years old constituted 33 per cent of the total voters, while 20 per cent of voters were 31 to 35 years old, the Jordan News Agency, Petra, reported.
Those who were over 60 years constituted 11.5 per cent of the total voters.
Municipalities with the highest voting ratio to the number of voters were Mafraq's Bani Hashem Municipality with 88 per cent, followed by Karak's Sultani Municipality with 87 per cent and Amman's Amriyeh with 82 per cent.
On the other hand, municipalities with the lowest voting rates were Zarqa Greater Municipality with 14.5 per cent, Greater Amman Municipality with 14.6 per cent and Zarqa's Ruseifa Municipality with 21 per cent, according to the report.
In the report, Rased recommended amending the electoral system in the Decentralisation Law, where voters have ballots that equal the number of seats at the constituency, and cancelling the appointment of members in governorate councils.
The report also recommended increasing the minimum representation of women in governorate council to 25 per cent of the total number of members at each council.
Rased suggested cancellation of polling booths at sports halls that witnessed overcrowding, where some citizens lost their right to vote, calling for unifying the age of those who can cast their ballots to include those who complete 18 years before 90 days of the voting day.
Related Articles
Aug 16,2017
AMMAN — The Independent Election Commission (IEC) on Wednesday announced the final results of the decentralisation and municipal elections.S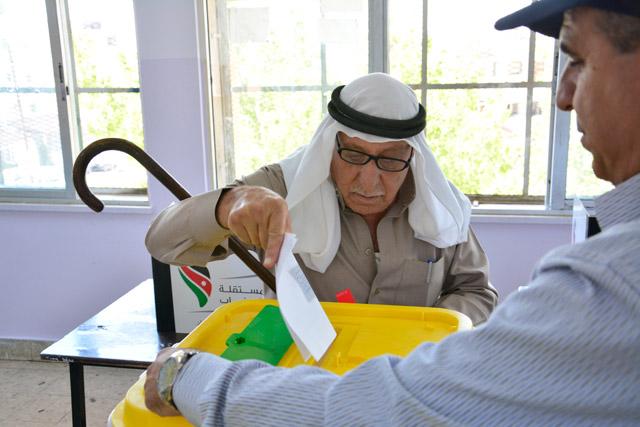 Aug 16,2017
AMMAN — Voting for the decentralisation and municipal elections concluded late Tuesday night with a 31.7 per cent voter turnout rate of some
Jul 04,2017
AMMAN — The Independent Election Commission (IEC) on Tuesday, the second day of applying to run for municipal and governorate councils, proc
Newsletter
Get top stories and blog posts emailed to you each day.