You are here
EU supports civil service agency to embrace merit-based approach
By Jassar Al Tahat - Dec 07,2016 - Last updated at Dec 07,2016
AMMAN — The Civil Service Bureau (CSB), in collaboration with the EU, on Wednesday introduced the Human Resources Competency-Based Approach in the Jordanian Civil Service.
During a workshop titled "Professional Competency to Manage Human Resources in Civil Service", stakeholders presented the concept as the most feasible for a sounder management of the sector and launched a guidebook that illustrates the practice.
A number of public agency directors, secretaries general and EU Ambassador to Jordan Andrea Matteo Fontana, along with the coordination officer for SIGMA projects, Xavier Sisternas, attended the workshop.
In his opening speech, CSB President Khalaf Hmeisat highlighted His Majesty King Abdullah's directives to the government to improve the public sector and optimise human capital through committing to the principle of meritocracy in civil service recruitment.
Hmeisat added that his agency seeks to upgrade its practices in human resources management through shifting focus to professional competency.
He said the launch of the guide is the first step in the implementation of a plan drawn up by the CSB, which will be executed in collaboration with the EU delegation as part of the SIGMA programme.
Fontana said the EU's support for reforms in civil administration is a way to help governments achieve their goals and address challenges facing the sector.
"We are trying to fit the Jordanian civil services sector with tailor-made principles and practices inspired from our previous experiences in EU countries," the envoy said.
The ambassador noted that citizens in targeted countries have been benefiting from such programmes since better civil services mean a better life.
In remarks to The Jordan Times on the sidelines of the workshop, Fontana said there would be a monitoring and evaluation system by an independent entity to measure the success of this project and ensure the optimal use of the resources invested in it.
up
133 users have voted, including you.
Related Articles
Aug 02,2016
AMMAN — Public Sector Development Minister Yasera Ghosheh and Civil Service Bureau (CSB) President Khalaf Hmeisat on Tuesday discussed plans
Oct 01,2015
AMMAN — The Civil Service Bureau (CSB) on Wednesday announced that Thursday is the last day on which it will accept applications from high-a
Feb 18,2015
The Civil Service Bureau (CSB) will hold a competitive test for 136 candidates to cover 26 vacancies in a number of ministries and public departments, bureau president Khalaf Hmeisat said Wednesday.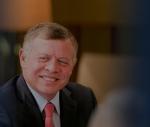 Newsletter
Get top stories and blog posts emailed to you each day.