You are here
Designers create guide of Jordanian calligraphers
By Muath Freij - Oct 12,2017 - Last updated at Oct 12,2017
The 72-page database of Jordanian calligraphers is available through a vending machine at the Hangar exhibition in Ras Al Ain (Photo by Muath Freij)
AMMAN — A 72-page publication takes locals into a journey through the world of Jordanian calligraphy, giving them a glimpse into the practices of calligraphers across the Kingdom.
Titled "Fahres Al Khattat", the publication was designed by Eyen Design with the aim of providing people with an overview of the current calligraphers in Jordan and their work, said Omar Al Zo'bi, co-founder of Eyen Design.
"As graphic designers, we felt that we had a responsibility towards the root of design, which is the calligraphers," he told The Jordan Times in a recent interview at the Hangar Exhibition, where Fahres Al Khattat is displayed.
Zo'bi said calligraphers' works used to be displayed around the Kingdom through street advertisements and shop banners.
"We wanted to pay tribute to the Arabic alphabet. It is special for us because we are Arabic calligraphers," he added.
Zo'bi and Yousef Abedraboo, who co-founded Eyen Design and Fahras Al Khattab, also created a vending machine, through which visitors can get a copy of the publication for a JD5 fee.
"We searched all Jordan for these people. This copy includes the name of the calligrapher, a copy of his/her work, his/her address, how to reach him/her and years of experience. This is a good database for designers as many of us are eager to learn calligraphy," Zo'bi added.
He recalled how they came up with this idea when they kept hearing among designers: "Do you know a good calligrapher?"
"Whenever we dealt with a calligrapher, they wanted us to recommend their works and keep them posted with any further opportunities. This is why we wanted to create this publication," he added.
Zo'bi said calligrapher Shihada Haroun helped them a lot in reaching these calligraphers.
"He gave us an initial list and, starting from there, each calligrapher helped us approach more," he recounted.
It took the duo three months to find all the contacts for the project.
"They were excited about the idea of being part of this project," Zo'bi stated.
He noted that the proceeds of the guide sales will be used to open an independent exhibition hosting the works of calligraphers in Jordan.
The vending machine will be operating throughout the event, Zo'bi said, expressing his hope that they would be able to expand the guide to other forgotten crafts.
Related Articles
Feb 06,2018
AMMAN — An exhibition showcasing calligraphic and graphic transcriptions of the 21th verses of Dante Alighieri's Divine Comedy was opened in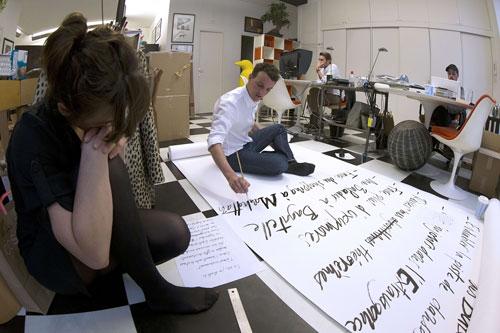 Jan 20,2015
His hand is steady and sure as it delicately traces the contours of the biggest names in the world of style: the celebrities, the magazine editors, the clients.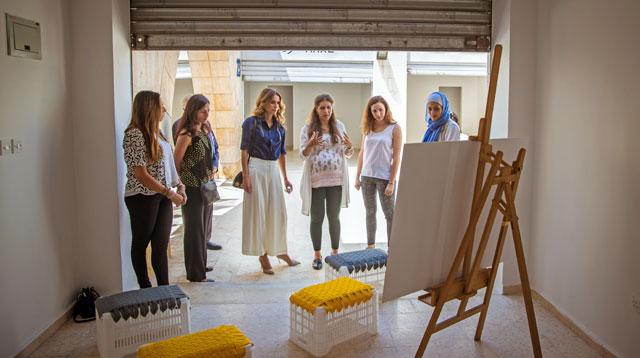 Aug 10,2016
AMMAN – Her Majesty Queen Rania checked on preparations under way for Amman Design Week (ADW) in downtown Amman on Monday and met with local
Newsletter
Get top stories and blog posts emailed to you each day.