You are here
Conservationists say Gulf nationals 'given privileges' to hunt endangered animals
By Hana Namrouqa - Jan 09,2017 - Last updated at Jan 09,2017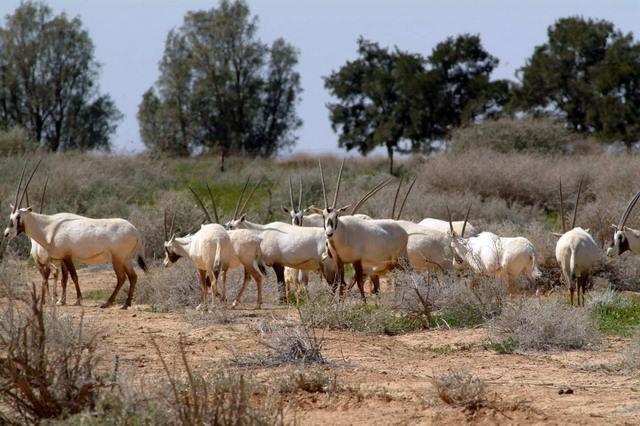 Conservationists say allowing hunters to target endangered animals in Jordan violates local laws and harms the Kingdom's reputation internationally (Photo courtesy of Royal Society for the Conservation of Nature)
AMMAN — Gulf nationals are hunting endangered animals and birds in Jordan in locations off limits to nature inspectors and locals, conservationists said on Monday, alleging that their illegal activities are officially authorised.
Licences, permissions and facilitation of hunts are being granted to visitors from Gulf Arab countries to hunt in areas inaccessible to other hunters, and also during periods when hunting is banned, Omar Shoshan, president of the Jordanian Federation for Environmental NGOs, said.
"Powerful Gulf nationals are given privileges and access to hunt endangered animals and birds. They are violating local laws and international conventions…" Shoshan said at a press conference held at the Royal Society for the Conservation of Nature (RSCN).
Shoshan stressed that it is still unclear whether the Gulf nationals are given permission to illegally hunt under "official patronage" from state agencies, or whether some Jordanian officials are practising favouritism.
"Now, as we speak, there is a group of Gulf nationals practising illegal hunting in Wadi Araba and the eastern desert," Shoshan claimed.
The hunters from the Gulf are equipped with sophisticated hunting gear and communication devices, off-road vehicles, and falcons, he said, noting that in 2015, Gulf nationals were banned from bringing falcons into the country, in order to protect wild and endangered birds.
Maan Smadi, director of RSCN's nature reserves, said at the press conference that the society's inspectors are not even allowed to approach the hunting camps of Gulf nationals, yet violating Jordanian hunters are penalised.
"Their [the Gulf nationals] illegal activities are being legitimised by state agencies," Smadi alleged.
Organisers of the press conference showed a video of a group of Gulf nationals on a hunting trip in the Jordanian desert in 2015.
The video showed the hunters with falcons and hunting equipment, chasing rhim gazelles with their vehicles, and using their falcons to hunt wild birds.
"Allowing the guests of the country to violate local laws and international conventions threatens wildlife. It also distorts the image and reputation of Jordan internationally, and might deprive the Kingdom of funding opportunities for its nature conservation and sustainable development projects," Shoshan warned.
The press conference was held to announce a campaign to end illegal hunting by Gulf nationals, according to the conservationist, who noted that the federation will approach the prime minister, all concerned ministries, security agencies, the army, the Lower House, the Senate and embassies of Gulf countries in Amman.
"If the violations continue, the federation will resort to court," Shoshan said, stressing that many violations have been recorded since 2015.
Related Articles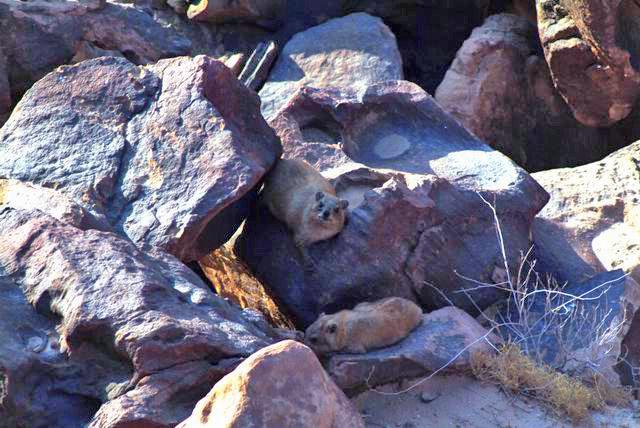 Apr 19,2015
The Royal Society for the Conservation of Nature (RSCN) has seized and confiscated weapons of unlicensed hunters who were hunting the rock hyrax, a mammal whose population is dwindling in Jordan, a conservationist said on Sunday.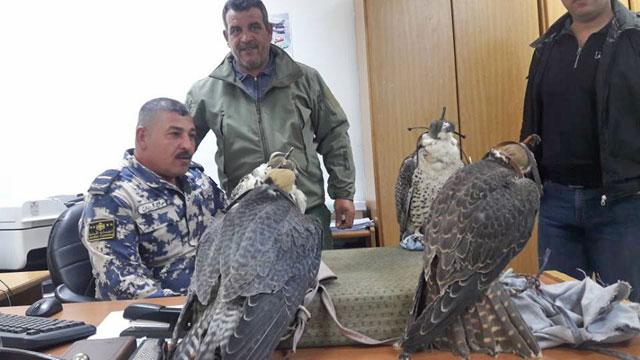 Mar 06,2018
AMMAN — A team of experts has started rehabilitating four falcons that were seized from a "smuggler" on Jordan's border with Saudi Arabia ea
Apr 02,2017
AMMAN — As falconry training thrives during spring, authorities are intensifying inspections in desert areas to prevent the illegal activity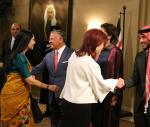 Newsletter
Get top stories and blog posts emailed to you each day.