You are here
Conference hears about impact of refugee crisis on local communities
By Fares Al Abed - Sep 11,2017 - Last updated at Sep 11,2017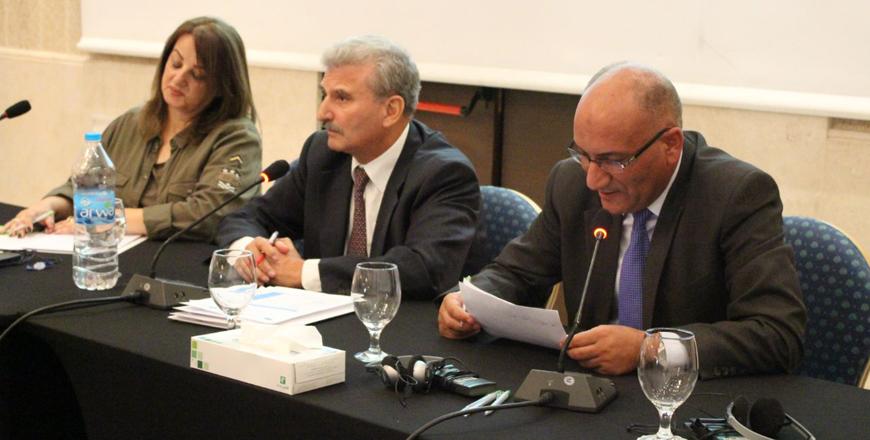 The two-day conference on ways to mitigate the Syrian crisis' effects on local societies concluded in Amman on Monday (Photo courtesy of NCHR)
AMMAN — A two-day conference discussing ways to mitigate the Syrian crisis' effects on local societies concluded in Amman on Monday.
Titled "Civil Society and Refugee issues/the Syrian Refugee Crisis" the conference was held by the National Centre for Human Rights (NCHR), within the activities of "EU Support to Civil Society in Jordan" project.
The project is managed by the NCHR in partnership with the Ministry of Planning and International Cooperation with the support of the European Union .
The conference saw the participation of representatives from the public sector, ministries, civil society institutions and international institutions.
The Health Ministry's representative, Sahar Jreisat, higlighted the need to provide the necessary equipment proportionate to the increase in the health services due to the Syrian refugee crisis.
In addition, Salameh Al Mahasneh, the representative of the Water Ministry, said that the crisis has put pressure and huge demand on water, adversely affecting the citizens, by decreasing their already-low share of water supply.
Hamdan Yaqoub, the Labour Ministry's representative, said that the crisis has led to competitiveness between the Jordanian workers and the Syrian refugees, and subsequently, increasing the Jordanian unemployment rate.
The unemployment rate of Jordanian males reached 13.9 per cent in the first quarter of 2017, while at the same period, it reached 33 per cent for females, which makes the overall rate 18.2 per cent in the first quarter in 2017, which is 3.6 percentage points higher than the same period in 2016, and 2.4 points from the fourth quarter in 2016, Yaqoub said.
Zeinab Shawabkeh, the representative of the Education Ministry, higlighted the effects of the refugee crisis on the education sector, especially the enrollment of Syrian students in the ministry's schools, which forced many schools to function in double shifts.
She also pointed out other negative effects due to the crisis, such as the increase in violence in some of the Kingdom's schools, which she said could be attributed to several factors, mainly the trauma of war and crowded classrooms.
At the end, Commissioner General of the NCHR Musa Braizat stressed that the appropriate analysis of all information, views and concerns of the participants of the conference, will be reviewed and the results and recommendations will be sent to all the concerned authorities, within the role of the centre as an observer of human rights conditions in the Kingdom.
Related Articles
Sep 10,2017
AMMAN — The National Centre for Human Rights (NCHR) on Sunday launched a two-day conference titled "Civil Society and Refugee issues/the Syr
Sep 05,2017
AMMAN — The National Centre for Human Rights (NCHR) will hold a conference on Sunday and Monday, titled "Civil Society and Refugee issues/ t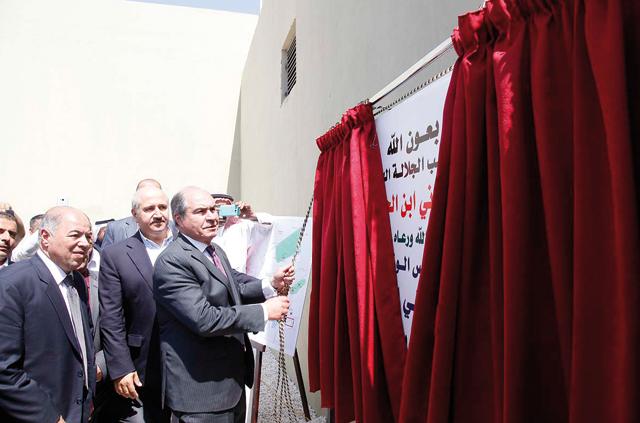 Sep 11,2017
AMMAN — Prime Minister Hani Mulki on Monday inaugurated several water projects in the badia expected to serve more than 45,000 citizens at a
Newsletter
Get top stories and blog posts emailed to you each day.