You are here
Cold weather, rainfall to prevail through weekend
By JT - Dec 07,2018 - Last updated at Dec 07,2018
In this photo taken on Thursday, a sanitation worker cleans a street in Amman as rains continue to fall over the weekend (Photo by Osama Aqarbah)
AMMAN — A depression will continue to affect Jordan, with rainfall expected in the northern, central and eastern regions of the country, the Jordan Meteorological Department (JMD) said on Thursday.
Heavy rainfall, thunderstorms and hail, are also expected and may lead to flooding in low-lying areas, according to a JMD statement.
The southern region of the Kingdom should expect cold and partly cloudy conditions, with intermediate showers popping up throughout the day.
Temperatures are expected to slightly increase on Saturday, with chances of scattered showers, mainly in the northern, central and eastern regions of the Kingdom.
On Saturday night, precipitation should decrease, JMD said, adding that there will be a possibility for fog in many parts of the Kingdom.
On Thursday, the Greater Amman Municipality (GAM) said people could contact its main operation centres to ask for help in weather-related emergencies at 06-5359970, 06-5359971 or 0798166789.
GAM urged people to secure items outside their homes and remove objects on rooftops that could be blown away during windy weather, the Jordan News Agency, Petra, reported.
The GAM also urged the public to avoid linking drainage to sewage networks, a practice that can cause manholes and streets to flood.
Also on Thursday, the Education Ministry suspended classes in the Southern Badia, Petra, Shobak, Qweirah, Deiseh, Wadi Araba, Bseira and Central Maan directorates due to the prevailing weather conditions, according to Petra.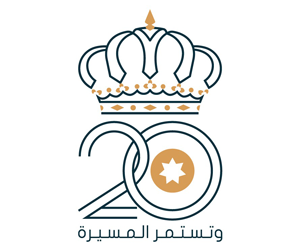 Newsletter
Get top stories and blog posts emailed to you each day.