You are here
CMJ's 'Celebrations' programme gets MetLife Foundation grant
By JT - Jan 16,2022 - Last updated at Jan 16,2022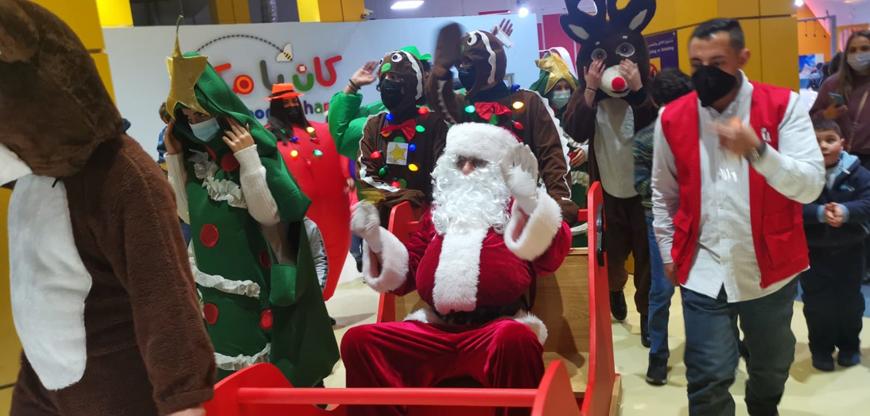 Since its launch in 2009, the 'Celebrations' programme aims to celebrate diversity in the Jordanian community, according to the Children's Museum Jordan (Photo courtesy of CMJ)
AMMAN — The Children's Museum Jordan (CMJ) on Sunday received a grant from MetLife Foundation to support the "Celebrations" programme.
The Museum organises five annual celebrations marking major events, namely: Mother's Day, Labour Day, Eid Al Fitr, Eid Al Adha and Christmas, according to a CMJ statement.
Since its launch in 2009, the programme aims to celebrate diversity in the Jordanian community through delivering interactive educational programmes. Additionally, it presents local and international shows that bring together thousands of people from different segments of society. They come together in one place "to celebrate traditional and conventional events in an unconventional manner", read the statement.
The Children's Museum, through the given programmes, is positioned as a common destination for all children and their families — including Jordanians.
Visitors and residents from neighbouring Arab and GCC countries also join in the platform for people from all nationalities and cultural, religious and social backgrounds to meet, according to the statement.
"We are happy to support such a prominent community-based educational institution like the Children's Museum, which will use it to enrich its 'Celebrations' programme for 2022," said Osama Hannoush, general manager of MetLife Jordan.
Hannoush pointed out that what sets the museum's programmes apart is the element of creativity and innovation. This is in line with their approach of learning through play and exploration.
Sawsan Dalaq, director of the Children's Museum Jordan, commented: "We are always striving to renew our fun educational programmes during these conventional occasions, and that is what makes "Celebrations" programme successful. We thank MetLife Foundation for their continuous support for the programmes we deliver to our visitors and their belief in our educational mission".
Newsletter
Get top stories and blog posts emailed to you each day.