You are here
Civil society organisations launch joint report on human rights status in Jordan
By Renad Aljadid - Apr 16,2018 - Last updated at Apr 18,2018
AMMAN — INSAN Coalition for UPR on Monday launched its 2018 Universal Periodic Review (UPR) of human rights in Jordan.
During a press conference on Monday, Jordanian Women's Union President Amna Zu'bi said, "It is both a right and a duty of the civil society organisations to prepare reports and issue recommendations on the status of human rights in the Kingdom so as to have them considered in the government's relevant report."
The twofold report, which was conducted by INSAN Collation for UPR, addresses the civil and political rights as well as the social, economic and intellectual rights, and presents a number of recommendations to enhance the status of these rights in the Kingdom.
Hala Ahed, INSAN coalition's coordinator, said that the report, which was submitted to the office of the UN High Commissioner for Human Rights late in March, "is not a 'shadow report' that follows the national one, but a stakeholder summary that is submitted to the government prior to issuing their report in order to take the civil society's views into consideration".
"The report was prepared after intensive consultations and regular meetings among the coalition members, with human right experts and other civil society organisations," noted Mohammad Shamma, a coalition member.
One of the recommendations is to amend the Constitution which currently does not recognise gender as a prohibited aspect of discrimination and does not include an anti-discrimination code or legislations criminalising discrimination.
The report also addressed the laws that "discriminate against women and are not compatible with international conventions and standards".
Ahed stressed that the coalition's role is not limited to observing and issuing recommendations, but also to try to "to exercise effective pressure on the government".
Muath Momani, representative of Lawyers Without Borders, said that the government is taking the coalition's recommendations "seriously" and is responding with the coalition to conduct discussions.
For Ahmad Meri, representative of the Federation of Independent Trade Unions, the effectiveness of the civil society's reports can be measured by the concrete steps taken by the government to implement the recommendations after Geneva's review.
Ahed noted that the report also highlighted recent achievements in the field, citing the abolishment of Article 308 and the amendment of Article 98 of the Penal Code.
Abolished in August 2017, Article 308 previously allowed perpetrators of rape and sexual assault to avoid legal punishment by marrying their victims, while Article 98, amended in July 2017, stipulated that the perpetrator of an "honour crime" could benefit from "mitigating circumstances" if the individual claimed to have been suffering from intense rage during the incident.
"In spite of the achievements, there are still some major issues with no tangible progress made, such as the Jordanian women's right to pass their citizenship to their children if they are married to foreigners," Ahed commented, stressing that "all rights are a priority for us and we will continue our efforts towards highlighting problems and suggesting solutions".
INSAN Coalition for UPR is composed of a number of Jordanian civil society organisations, human rights experts and media professionals. Its members include Phenix centre for Economic and Informatics Studies, Justice Centre for Legal Aid, Jordanian Women's Union, Federation of Independent Trade Unions, Lawyers without Borders, Wae'e Centre for Human Rights Studies, Ana Insan Society for Rights of the PwD, and human rights activists and journalists: Rania Sarayrah, Nadine Nimri, Muhammad Shamma, and Najat Shana'a.
The Coalition was formed in December 2012 to prepare and monitor Jordan's UPR reports, in addition to monitoring the implementation of human rights principles and standards in the Kingdom, according to an INSAN statement.
Related Articles
Feb 10,2018
DEAD SEA — Safeguarding the rights of children, women and persons with disabilities was among the recommendations that activists demanded to
Mar 05,2018
AMMAN — A coalition of civil society members and youth on Monday met with deputies and government representatives to discuss Jordan's commit
Feb 08,2018
DEAD SEA – Local and international human rights activists and experts met on Wednesday to discuss the preparations of Jordan's Universal Per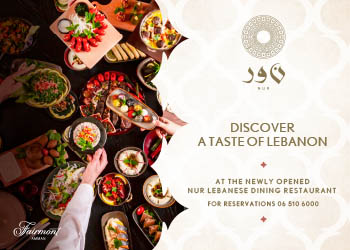 Newsletter
Get top stories and blog posts emailed to you each day.