You are here
Cabinet takes measures to 'protect dignity' of cancer patients, ease referrals
By Mohammad Ghazal - Jun 19,2018 - Last updated at Jun 19,2018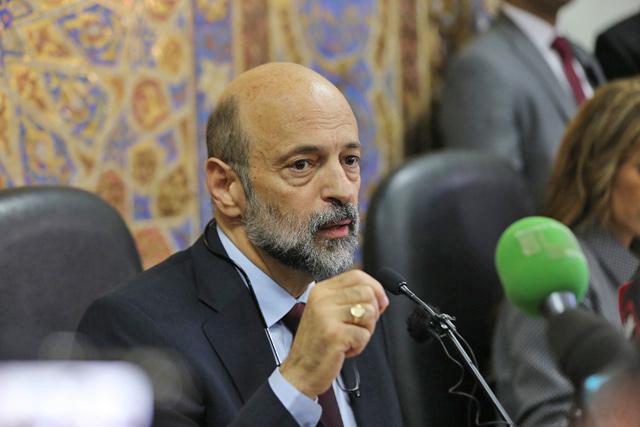 Prime Minister Omar Razzaz announces the new measure during a press conference in Amman on Tuesday (Photo by Osama Aqarbeh)
AMMAN — The government announced on Tuesday that it will issue cards for cancer patients to ease their referral to the King Hussein Cancer (KHCC) Centre for treatment or other public or military-run hospitals.
"We will issue such cards to protect the dignity of Jordanian cancer patients and ensure their comfort and psychological wellbeing," Prime Minister Omar Razzaz told reporters on Tuesday.
The decision entails giving authorisations to heads of public hospitals across Jordan to transfer cancer patients directly to the KHCC, public hospitals and other medical institutions affiliated with the Royal Medical Services without the need to go through a special medical committee, said Razzaz.
Early this year, the government took a decision stipulating that a committee of experts should decide on the referral of certain cancer patients to the KHCC, public hospitals or the Royal Medical Services for treatment, which tightly restricted the Prime Ministry's referrals of cancer patients to the KHCC.
Several protests and social media campaigns were held by cancer patients in rejection of the government's decision at that time.
"Instead of the old, bureaucratic and annoying procedures, we will enable directors of hospitals in any governorate to be in charge of referrals. Cancer patients wherever they live will find it easier to head to nearby public hospitals to seek referrals for treatment instead of going through the hassle of the committee's decision. Citizens' dignity is our priority," the premier said.
In March, an independent international committee was asked to conduct a study to determine the cost of cancer care in Jordan and come up with recommendations to help ensure sustainable solutions for the treatment of cancer patients in the country.
After the government's decision to have referrals go through a specialised committee earlier this year, the number of cancer patients KHCC received dropped to almost zero.
In 2017, around 4,000 cancer patients were referred to the KHCC for treatment, 960 of whom were referred by the Prime Ministry.
According to KHCC, there are around 5,700 cancer patients in the Kingdom, who receive various levels of cancer treatment from public hospitals, the Royal Medical Services and the KHCC.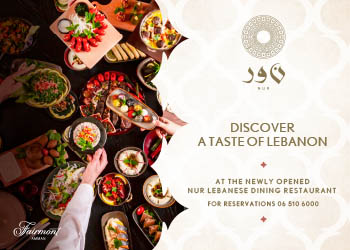 Newsletter
Get top stories and blog posts emailed to you each day.